Catherine Kerton
Marketing Manager
Catherine Kerton, Marketing Manager, came to Terex AWP from marketing roles in a number of companies including with her previous employer, Origin Energy.
But marketing isn't Catherine's only area of expertise or training. With qualifications in adult education Catherine also taught unemployed youth about the environment, an experience that tied in nicely with Catherine's other formal qualifications – a Bachelor's degree in environmental science.
At Terex AWP, Catherine is excited by, and thrives on, the passion that so many people feel for the Genie brand. She says, "There really is a great level of brand loyalty for Genie, and that's not just within the organisation, but with customers too. Money can't buy that loyalty, it has to be built up over time, by Terex AWP doing the right thing and delivering on its promises".
Catherine is keen to help Terex AWP steer the course that has seen it voted 'HRIA supplier of the year – Access Division' for two years running by customers. A key objective for Catherine, and Terex AWP, is to continue to devise ways to help customers get more from the Genie experience, particularly when it comes to boosting their bottom line and return on investment.
When Catherine is not at work, she loves being home in Brisbane spending time with her husband and two young sons.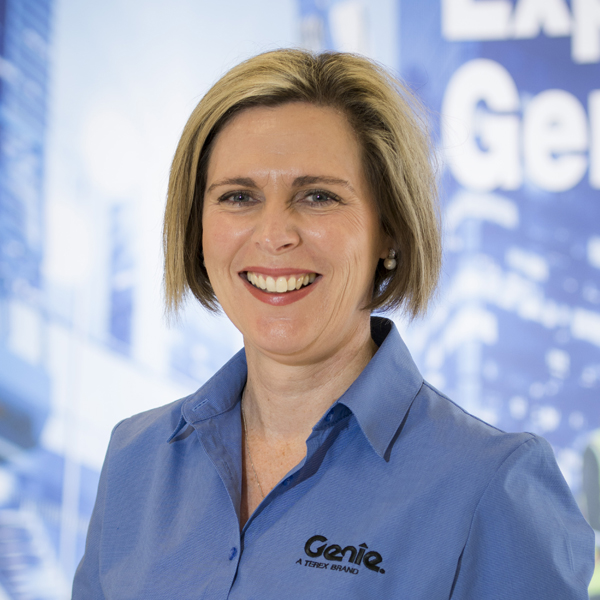 M+61 488 443 364
Ecatherine.kerton@terex.com