Kurt Kinder
Regional Sales Manager, QLD/NZ/South Pacific
Kurt joined Terex AWP in January 2015 and he is Sales Manager for Queensland, New Zealand and the South Pacific.
Kurt's career began in 1999 with operations roles on the rental side of the access equipment industry, including as QLD State Manager with one of Australia's largest rental companies. He also established his own successful rental company in Christchurch, New Zealand, before choosing to return to Australia.
This strong background in the rental side of the industry gives Kurt a unique perspective and understanding of what his customers are facing day to day. He is able to provide a balanced viewpoint and find the solution that best meets each client's needs.
"I really enjoy being a part of the leadership team here at Terex AWP," says Kurt. "It's a strong team that's driven to finding the best product and service solutions for our customers."
"The great thing about Genie is that customers recognise our outstanding after-sale service. As I know from being on the other side of the industry, having a strong relationship post sale means that clients benefit over the life of owning their Genie equipment," says Kurt.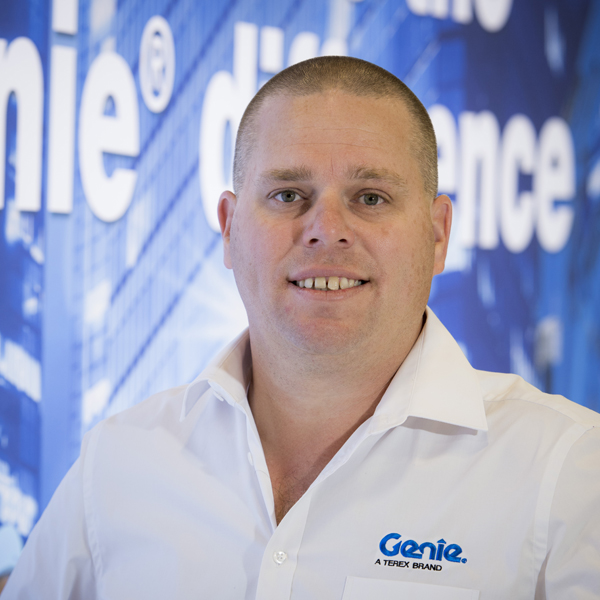 M +61 438 741 207
E kurt.kinder@terex.com
For all sales and account management enquiries relating to Genie products and services in QLD and PNG call Kurt on 1800 788 633 or email kurt.kinder@terex.com