Malcolm McIntosh
Quality Training and Technical Support Manager Asia Pacific
Malcolm joined Terex AWP as the Quality Training and Technical Support Manager, Asia Pacific, in February 2015.
Malcolm is the Quality interface between the Genie support centres, our dealers, customers and factories in the United States, Italy, the UK and China. In this role he is also responsible for the Technical Support and Training teams in the Asia Pacific region.
He linked with Terex AWP after an extensive career with blue-chip brands such as media leader Southern Cross Austereo and fleet hire and maintenance specialist, Sargent, gaining a Certificate 4 Trainer Assessor qualification and extensive management experience.
The opportunity to combine his communication skills with his managerial experience from Sargent and his interest in machinery, technology and training attracted Malcolm to Terex AWP. "I call on my trade and training background regularly, it's the chance to deal with different people and different equipment every day that makes this the perfect job for me," said Malcolm. "One minute, I could be talking to a technician in the Pilbara and the next a factory in China or the US. There's something new every day which makes this a special role for me."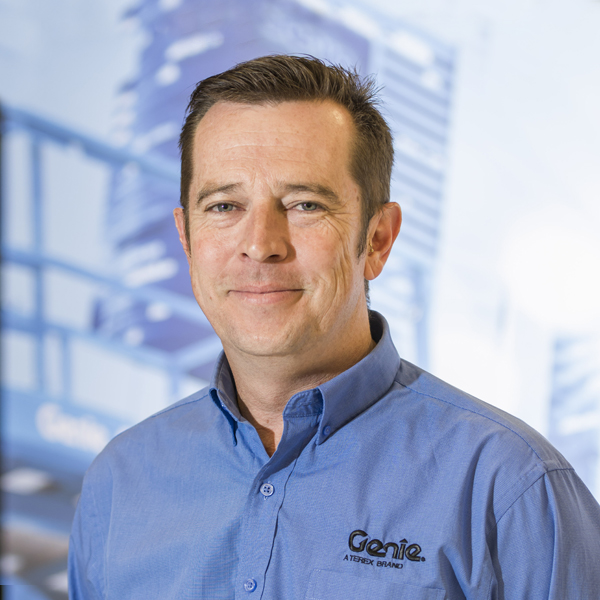 M +61 400 313 443
E malcolm.mcintosh@terex.com
For technical, training and support issues relating to the Genie products and services, call Malcolm on 1800 788 633 or email malcolm.mcintosh@terex.com