Peter Stephens
Regional Sales Manager, WA/SA/NT
Peter, who joined Terex AWP in 2007, is the sales manager for Western Australia, South Australia and Northern Territory.
Initially studying architectural drafting, he began his career working as a drafter with a company that specialised in the supply of formwork and scaffolding systems to the construction industry. Having shifted his career focus toward sales and management Peter spent 20 years at that company working in Karratha, Cairns and Perth before joining Terex AWP.
While he is responsible for a vast territory, a major focal point for Peter is the mining industry in northwestern Australia. Typically, the applications for Genie products in that region are construction projects, upgrades and shutdown work. "They're all steel structures, so the Genie articulated booms — particularly the Z80/60 and the ZX135/70 — are the industry benchmark for that sort of work," says Peter.
Peter believes the reasons the Genie brand is so well recognised and respected across Western Australia, South Australia and Northern Territory are the great successes achieved by customers using our products, along with the quality of the products and the level of support we offer.
"The Genie products are well designed, and we've always led in our support of the products," says Peter.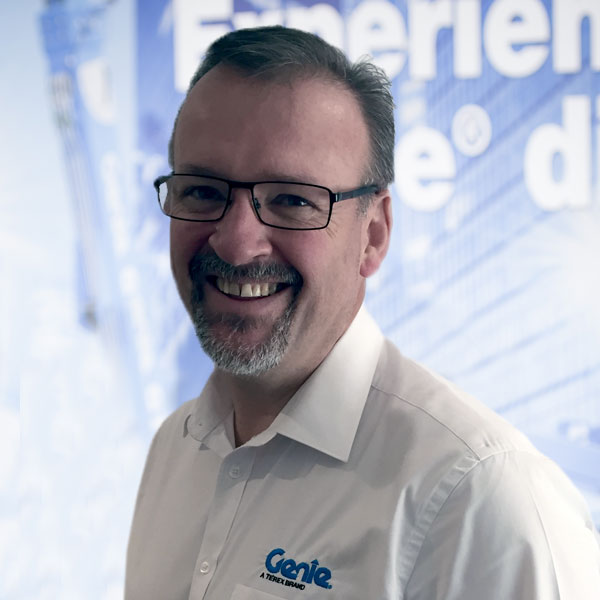 M+61 407 131 710
Epeter.stephens@terex.com
For all sales and account management enquiries relating to Genie products and services in WA and SA, call Peter on 1800 788 633 or email peter.stephens@terex.com