Tim Merritt
Service Manager, VIC/TAS
Since 2013, Tim has been the Customer Service Manager for Victoria and Tasmania, where he is responsible for the maintenance and after-sales support for all Genie equipment.
Tim started out his career by working as a diesel mechanic for 8 years at Hitachi Construction Machinery. He moved to Terex AWP in 2006 and worked for 7 years as a Field Service Technician before taking on the role of Service Manager.
Tim finds great satisfaction in his work at Terex AWP for several reasons. "I love working with the people, and I love fixing customers' problems and keeping the Genie machines running," says Tim.
The Terex AWP service team's point of difference, according to Tim, is: "We're always available to solve customers' issues, and the standard of our service is above the rest."
When he's not making sure Genie customers' machines are running smoothly, Tim can often be found in his spare time enjoying family time, camping and working on his 4WD and dirt bike.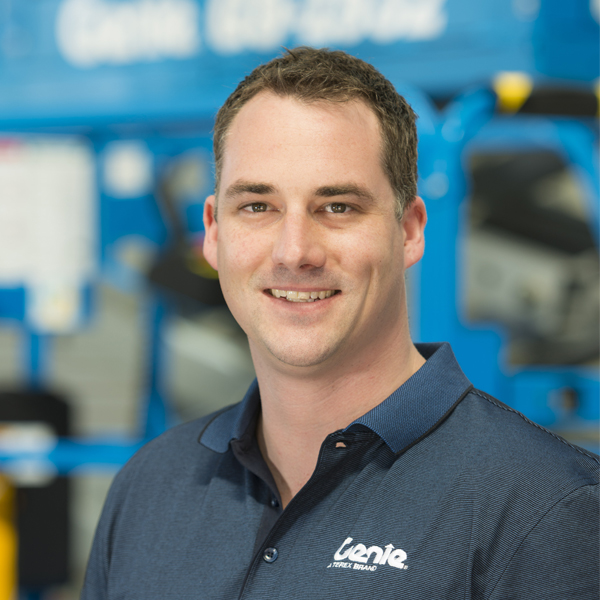 M+61 419 022 016
Etim.merritt@terex.com
For all enquiries relating to the servicing of Genie products in Victoria or Tasmania, call Tim on 1800 788 633 or email tim.merritt@terex.com