Winter 2014

2014 YEAR OF THE FIELD SERVICE TECHNICIAN
Monday 04 August 2014 @ 15:12
In a company-wide initiative, Terex has declared 2014 as the Year of the Service Technician.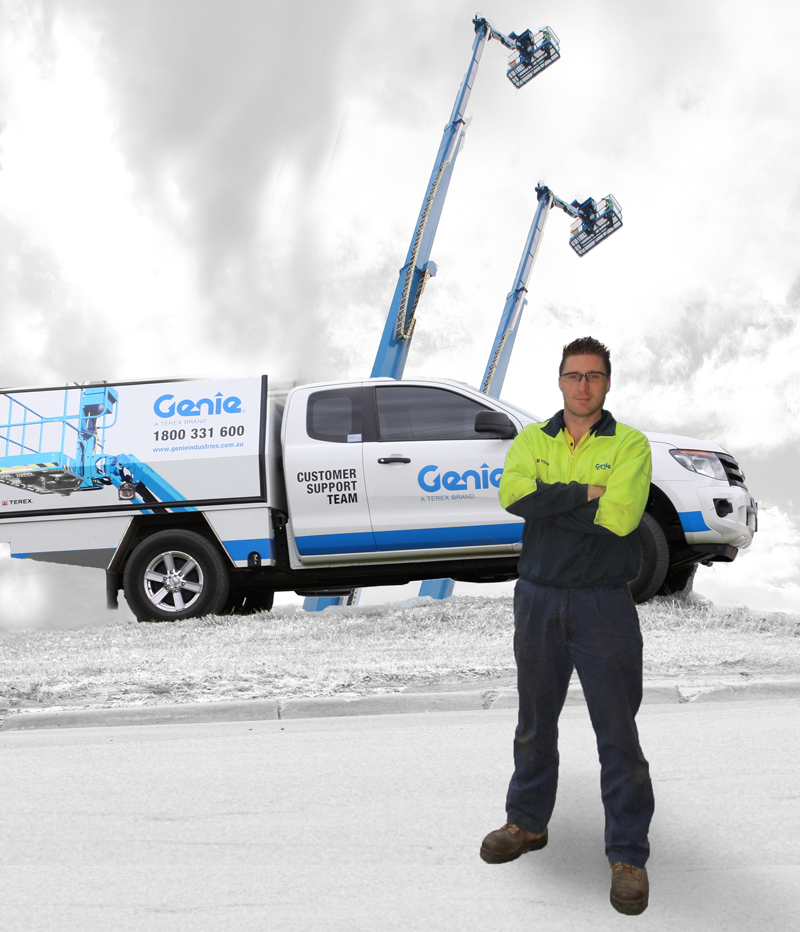 "Ron DeFeo, Chairman and CEO of Terex Corporation and Matt Fearon, President of Terex Aerial Work Platforms (Genie), are driving a global program which acknowledges the outstanding contribution that Field Service Technicians continue to make to the success of the company and its customers, in Australia and around the globe.
Customers rely upon the service technicians in our organization to make our products do what they are supposed to do," said DeFeo. "In 2013, our technical Team Members in the field did a great job so we decided to dedicate 2014 to them in recognition of their continuing drive and support of our customers."
The Field Service Technician is a very special person in our organization. There were many instances where Genie technicians went well above and beyond the call of duty to assist customers. While many of us feel that weekends and nights are sacrosanct, Genie Field Service Technicians willingly give up their private time to help out and support Genie customers.
"The focus of the Genie Field Service Technician is squarely on customer advancement and customer improvement," said Brad Lawrence, General Manager of Genie Australia. "Our technical Team Members are committed to maintaining Genie® equipment in great condition to support our customers. Through having the best aftermarket support service in the industry, we believe that our customers will choose to purchase Genie access equipment again."
To launch the year-long program in Australia, Genie Field Service Technicians from all Australian branches attended a series of service specific briefings and presentations on the Gold Coast. Fearon was in Australia and actively participated in the presentation which coincided with the May launch of the Genie® SX-180 boom lift, and the Genie Customer Appreciation Night at the Hire & Rental Industry Association Convention, HIRE14.
Fearon outlined the global strategy to the group and the place that service holds in providing the best aftermarket support. His key message that "Sales sells the first, but service sells the rest" left a lasting impression in the minds of everyone present.
"This is a wonderful initiative coming from the very top level of management at Terex, our parent company," said Lawrence. "The long-term benefits for our service team members to spend the day with Matt Fearon are invaluable."
To fly in and have a meeting with all of the Genie Field Service Technicians demonstrated a high level of investment in time and genuine commitment to service excellence.