November 2013

AL6-series light tower
Wednesday 30 October 2013 @ 10:51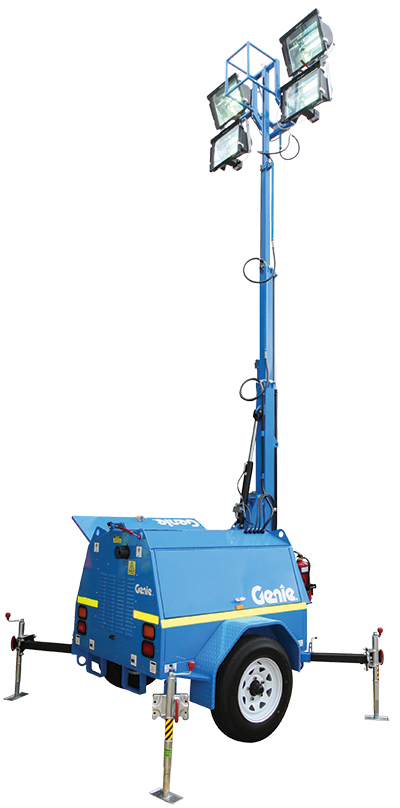 Genie responds to customer demand for a rugged lighting tower suita ble for work in the Australian mining sector with the launch of the Genie® AL™6-SERIES light towers. The standard model is a 6000 watt model with a 9000 watt model variant.
Designed and developed in Sydney in consultation with NEPEAN Transport, the Genie AL6-series light towers are manufactured exclusively for Genie. They are now available for order with 2013 delivery available.
"With many of our customers supplying Genie equipment to the mining sector, we were constantly fielding queries about the opportunity to support our customers with a quality, mine specified lighting tower," Brad Lawrence said.
"We researched the market and felt that there was an opportunity to provide an Australian built lighting tower that measures up to the Genie standards of quality. The Genie AL6-series light tower is the outcome of our work with NEPEAN."
NEPEAN is one of Australia's leading privately owned, specialised engineering and industrial and manufacturing groups. The Sydney based NEPEAN organisation is 100 percent Australian owned and operated. NEPEAN is acknowledged for their superior quality and rugged construction with a capacity to manufacture to custom specifications.
Over recent months a pre-production lighting tower was presented to key customers for their feedback and the reaction has been nothing but positive. The advice received from Genie customers indicated that this is the right product for the mining sector, engineered to Genie quality and marketed with a Genie value-for-money price ticket.
There are two AL6 light tower models available, the 6000W AL6-6000 and 9000W AL6-9000, and both feature a compact chassis, Kubota diesel engine, retractable drawbar and hydraulic mast. Where applications require, hydraulic outriggers are available as an option too.
When fully extended, the mast height of the AL6-6000 light tower reaches 8.40m high – retracted and stowed, the overall height of the trailer is just 2.3m. Total weight for towing is approximately 1500kg. A 160 litre fuel tank provides sufficient diesel fuel for 70 hours of continuous operation.
The Genie AL6-series light towers are available exclusively through the Genie sales network and will be supported by the extensive Genie parts and service network throughout Australia.
Scissors Lifts

AL6-6000/AL6-9000
Light Tower Facts