Autumn 2015

ARA Rental Show - in New Orleans February 2015
Monday 16 February 2015 @ 14:10
Here's one for those who not only want to know what's up and coming in the access and hire equipment industry, but also have a hankering for Southern-style USA hospitality and good times generally – the American Rental Association (ARA) Rental Show in New Orleans, from February 22-25, 2015.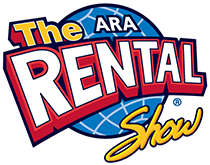 In classic US style, the show will be big, with more than 675 exhibitors. Naturally, Genie will be one of them, and amongst the biggest, showcasing a wide range of our latest products, including the new Genie® Z™-62, an articulating boom with a working height of 20.87 m and a horizontal reach of 12.47 m, and the new Genie® Z™-33, a lightweight electric articulating boom with a reach of 12 m, providing quiet, emission-free operation.
Also on show will be the Genie® TZ™-34/20 trailer mounted boom, Genie Super Series aerial work platforms, and the Genie® SLC™ Superlift Contractor enabling a single operator to move loads of up to 294 kg.
During the show, Genie will be hosting a Customer Appreciation Event at the WWII Museum on Monday 23rd February. If you're thinking of attending, please contact your regional Genie sales manager for more details.
More information on the show can be found at www.therentalshow.com