August 2013

Club Genie
Thursday 15 August 2013 @ 16:12
The annual HRIA Convention had a quirky twist this year, being staged at the famed Luna Pa rk venue in Sydney. In the shadows of the Coney Island entrance, the Genie display was comprised of the Genie® GS™-4047, the Genie® GS™-3369 DC and the new Genie Australian-built lighting tower.
The opportunity to meet up with many of our valued existing and prospective customers underscores the importance of exhibiting at the HRIA Convention.
And once again, the Genie Customer Appreciation function coincided with the Convention. The Genie Club, a Vintage Havana themed night club, was another brilliant success. The Customer Appreciation night presents us all with an opportunity to meet in a social environment and enjoy the company of our customers.
Highlights of the night included Australian singing sensation Kate Ceberano, the fantastic Cuban band Lorenzo y su Swing, colourful dancers and spectacular servings of wonderful food.
It was gratifying to see so many customers get involved in the activities of the night, singing, dancing and thoroughly enjoying themselves.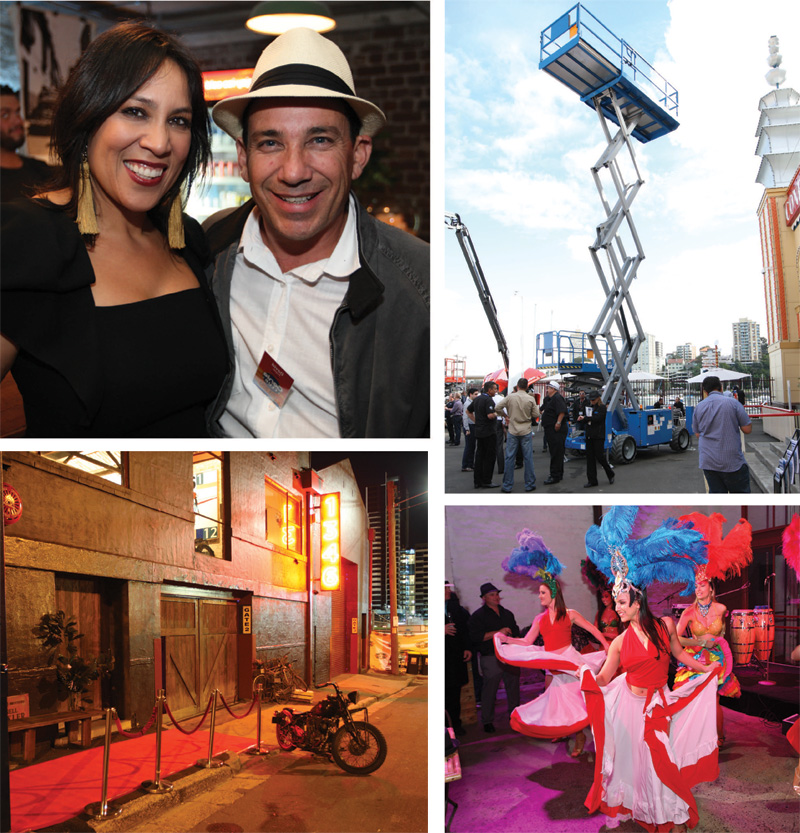 Above: The entrance to the Genie Vintage Havana themed night club. Right (top to bottom) The new GS™-3369DC outside the entrance to Coney Island. Kate Ceberano with David Fraser from Coates Hire. The talented Cuban dancers perform at the Genie Customer Appreciation function.