August 2013

GENERAL MANAGER'S MESSAGE
Thursday 15 August 2013 @ 11:09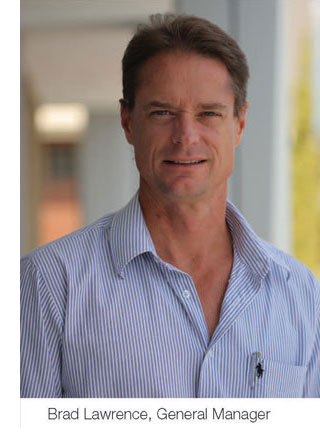 Welcome to another edition of the Blue News, the magazine for Genie customers throughout Australia and New Zealand.
The past six months has certainly been challenging times for everyone in our industry. The slowdown of mining construction and political uncertainty throughout all levels of government has impacted confidence levels. Whilst the reality of these difficult times is upon us in earnest, many customers are still very optimistic of the future. Based on that optimism, Genie Australia continues to invest in new products and in our value proposition so we can offer the best possible support to our customers during both the good and difficult times.
I recently had an opportunity to visit our factories in the US and could not be more impressed with the new products we will be releasing over the next two years. I am sure everyone now knows that we have the largest boom lift in the industry with the Genie® SX- 180, but that is only the beginning. with many other boom configurations planned for release in 2014. We have also redesigned many of our telehandlers and are planning to launch a full range of GTH products in 2014.
From an after-market perspective we are focusing on supporting our customers where you need us. We now have full-time support in the Pilbara and this is only the beginning with growth in parts and service also planned for central Queensland and Darwin.
In closing I'd like to thank you for your business last financial year and look forward to earning your business each and every day. Happy reading!

Brad Lawrence
General Manager Genie Australia