Autumn 2014

General Manager's Message Autumn 2014
Sunday 13 July 2014 @ 00:00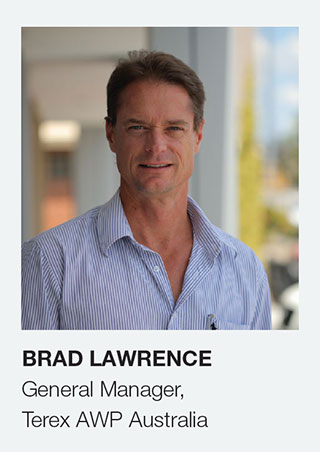 Welcome to another edition of the Blue News, the magazine for Genie customers throughout Australia and New Zealand.
With every new year brings new hope and I am glad to say that the outlook for 2014 is looking very positive. We are seeing increased demand across our entire product range especially in the Genie® slab and RT scissor products. This is a good sign that non-residential construction is gaining momentum, nationally. Also it, will be very exciting to see our first Genie® SX-180 boom lift arrive in Australia for HRIA in May. This machine is a game changer for our industry and will lay the foundation for many new products over the coming years.
I am also pleased to announce the recent launch of our new service technician online training. I have heard many times that our customers would like to participate in our face-to-face training but due to workloads and remote locations this is impossible. Our new online service training will allow our customers to train their teams from any location as long as they have a computer and an internet connection. We will be continuing our face-to-face program, but we are excited to be expanding our training offering to customers in 2014. Contact your Genie Service Manager or ask us at the show to give you a demo.
In closing I'd like to thank you for your business in 2013 and look forward to a prosperous and successful 2014/15. Happy reading!

Brad Lawrence
General Manager Genie Australia