Summer 2014

General Manager's Message
Monday 20 January 2014 @ 12:59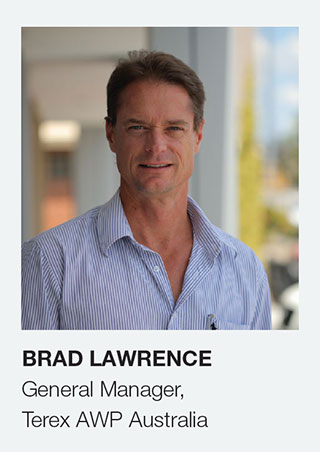 Welcome to another edition of the Blue News, the magazine for Genie customers throughout Australia and New Zealand.
As we head into 2014, our customers remain cautious but certainly more optimistic than 12 months ago. I am sure everyone would agree that 2013 was a very challenging year with the slowdown in mining construction and little activity in the non-residential market. However, towards the end of 2013 we started to see signs that non-residential construction was picking up particularly in the cities of Adelaide and Sydney and mining construction, lead by LNG projects, was also showing signs that these massive projects were finally out of the ground and needing equipment.
Globally, it is a totally different story with Genie making more equipment now than ever before. This spike in demand has seen Genie ramp up production in China and open a new manufacturing plant in central USA to satisfy the increased demand. Terex Aerial Work Platform (AWP) Australia now sources equipment from USA, UK, Italy and China.
I am also pleased to announce that we are expanding our service training options for customers with the launch of our new online service training. I have heard it many times before that our customers would like to send their service teams to our face-to-face training programs but due to workloads and remote locations this has not been possible. Our new online service training packages will allow our customers to train their teams from any location as long as it has a computer and internet connection. Obviously we will be continuing our face-to-face program, but we are excited to be expanding our training offering to customers in 2014.
In closing, I'd like to thank you for your business in 2013 and look forward to a prosperous and successful 2014. Happy reading!

Brad Lawrence
General Manager Genie Australia