Spring 2014

General Manager's Message Spring 2014
Monday 20 January 2014 @ 12:59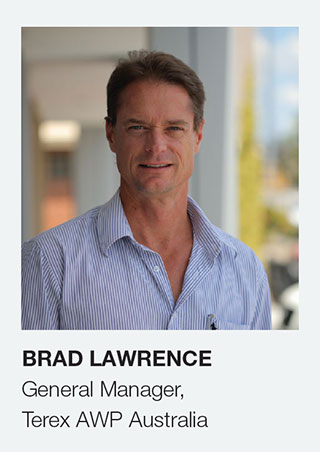 Welcome to another edition of Blue News, the magazine for Genie customers throughout Australia and New Zealand.
As we go to print I am happy to report that most States of Australia and NZ are reporting a solid increase in non-residential construction activity and a corresponding increase in fleet utilization. However, I am yet to see any meaningful increase in rental rates which is a concern for the whole industry with ROI being so critical to the long term health of rental companies.
There are pockets of Australia which are experiencing unprecedented building activity like Darwin. All our major customers are busy preparing for the Inpex LNG project and other associated infrastructure and Genie will be there to support their growth. In November we will be opening our new Darwin branch which will carry an extensive range of genuine parts and our facility will be large enough to do service and PDI work.
Another hot topic of discussion for our industry is operator protective structures. Genie has been proactive in this area and already has two options for our customers. Firstly, we offer an Operator Protective Structure (OPS) which features a tubular steel protective frame and can be easily bolted and unbolted to platforms as needed. We are also offering an Operator Protection Alarm (OPA) which features a pressure sensitive horizontal bar that is fitted at waist height and below the boom lift's control panel. Both are available to customers through our parts department and on new machines.
In this issue we also put the spotlight on our NZ distributor – Youngman Richardson & Co (YR). YR have been our business partners since Genie first set up in Australia 17 years ago and they have firmly established Genie as the number one access supplier in NZ. They are a true distributor in every sense of the word with an extensive parts holding and fully trained access service technicians supporting the Genie® product. Happy reading!

Brad Lawrence
General Manager Terex AWP Australia