Summer 2014

Genie Manuals Faster Than Ever
Monday 20 January 2014 @ 16:27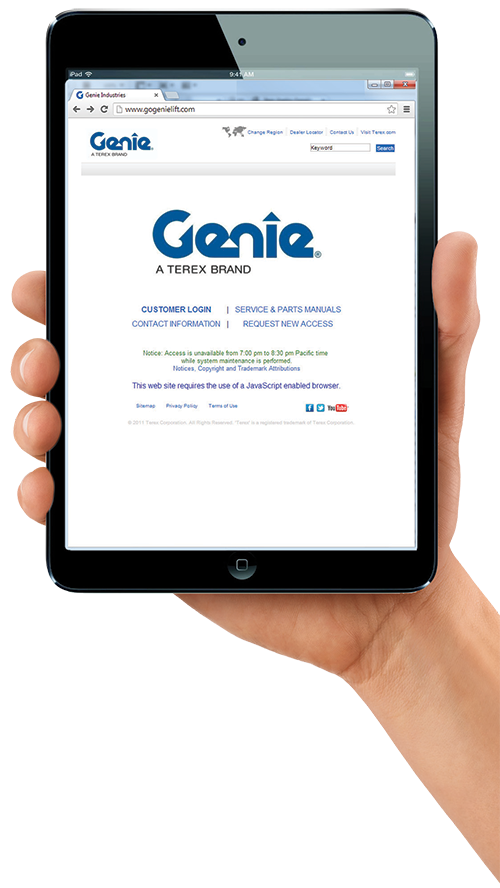 The Genie Technical publications team has undertaken a thorough overhaul of the Genie manuals section of the website. As a direct result, Genie manuals are now easier to access and download.
The enhanced download performance can be attributed to moving away from conventional PDF files and adopting a state-of-the-art HTML based system.
Created with mobile-users in mind, the new system has improved performance for mobile users as well as PC users.
The new layout is more user friendly than before, with an easier more intuitive navigation. This site links back to the US GenieLift web site. And by downloading the manuals that you require, you can take them with you on your mobile device to the most remote location.
Log on today at gogenielift.com and test the downloads for yourself.