Autumn 2015

Genie technical support keeps its client's fleets on hire for longer
Monday 16 February 2015 @ 15:12
Assisting customers maintain a fully-operational fleet at maximum capacity, is at the core of customer service priorities for Genie in Australia.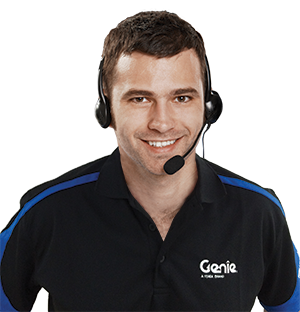 As a consequence, the leading supplier of access equipment is always looking at ways to fine-tune its service offerings and in August 2014, it launched a Technical Department, combining its Technical Support call centre with its Service Training and Quality Control divisions. "We've recognised the importance of technical support, service training and quality control by rolling them into a super-department, said Mitch Ely, National Operations Manager, Terex AWP.
Technical Support helping customers keep their fleets online The Genie technical support department (Technical Support) is well-regarded within the access hire industry for providing a comprehensive call centre service, which is operated by some of the most experienced technical experts in the business.
"With call centre touch points in Brisbane and Perth, Technical Support, is able to provide assistance to Genie customers across different time zones in Australia and the Asia/Pacific region," said Mitch, who confirms that the department averages 10,241 service calls annually to its 1800 331 660 free-call number.
The experience of Technical Support is a major factor in its success. "The members of Technical Support are long-term Genie team members and have significant experience working with our products," said Mitch. "Most of our customers have very competent mechanics but when they get stuck, Technical Support has the experience to dig them out of a hole."
"The members of the Technical Support team are expert at delivering solutions under enormous pressure because they have vast experience and are well-connected within the global Genie organisation," said Mitch. "Our technical support experts can make contact with the electrical engineers or hydraulic engineers around the world, who built our products, and uncover the information required to get Genie machines back into the field."
To keep your fleet running at maximum capacity, call the expert Genie Technical Support team on 1800 331 660.