November 2013

Late Night Service Support
Wednesday 30 October 2013 @ 13:46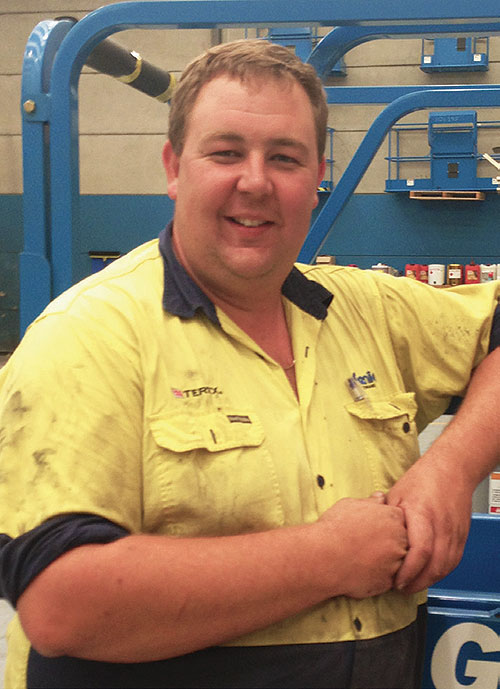 Every now and then we hear of a situation where a Genie team member has quietly gone well beyond the call of duty to help out a customer. Such is the recent situat ion involving James Millen of the Sydney branch.
During the week, in the small hours of the morning, James received a call from a customer who was operating a Genie® Z™- 34 articulating boom lift which had stopped working. At 1:00 am it's unusual to receive a request for help, so based on further inquiry it evolved that the unit was in the Sydney CBD and stuck on the footpath. There were strict access controls in place and the unit had to be offsite in time for the morning rush hour.
James tried to troubleshoot the problem over the phone before heading to the Genie workshop in Sydney for appropriate parts. When he arrived on site, James discovered a relatively small problem with the mounts on the hydraulic pump and had the Z-34 boom lift operating perfectly again in just 30 mins.
This enabled the customer to have the site clear of the Z-34 boom lift and barricades by 7:00 am, as required under the work permit.
As a result of his initiative and good work, James received an email of thanks from the customer David Kane of Power Access along with a personal phone call of thanks from Terex AWP General Manager, Brad Lawrence.