November 2013

NSW Industry Gathering at Westrac
Wednesday 30 October 2013 @ 13:38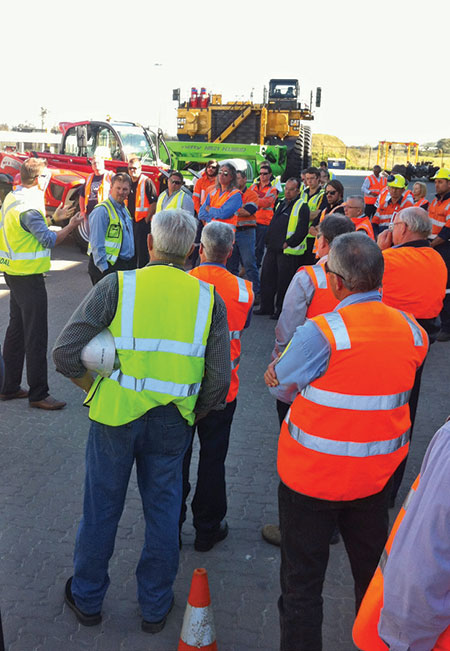 The NSW branches of the Elevating Work Platform Association of Australia and the Telescopic Handler Association of Australia recently held a member get together at the Westrac facility at Tomago, near Newcastle.
Westrac is one of the world's largest Caterpillar dealers in the world. The 23 hectare site consists of 12 purpose built structures which include a 12,000m2 Parts Store, General Construction Workshop, a Highway Truck Centre, main Administration Building, Heavy Construction Workshop and a two million litre underground storage tank for recyclable water.
"The Westrac facility is one of the most impressive properties that I've been fortunate enough to visit," said Michael Scott, Regional Sales Manager NSW, NT & NZ.
"The day included a tour of Westrac, BBQ lunch and the association meeting. As a means to get people interested and involved on the EWPA and TSMA, the visit to Westrac was certainly a winner."