Autumn 2014

New Look Genie Products
Monday 07 April 2014 @ 13:13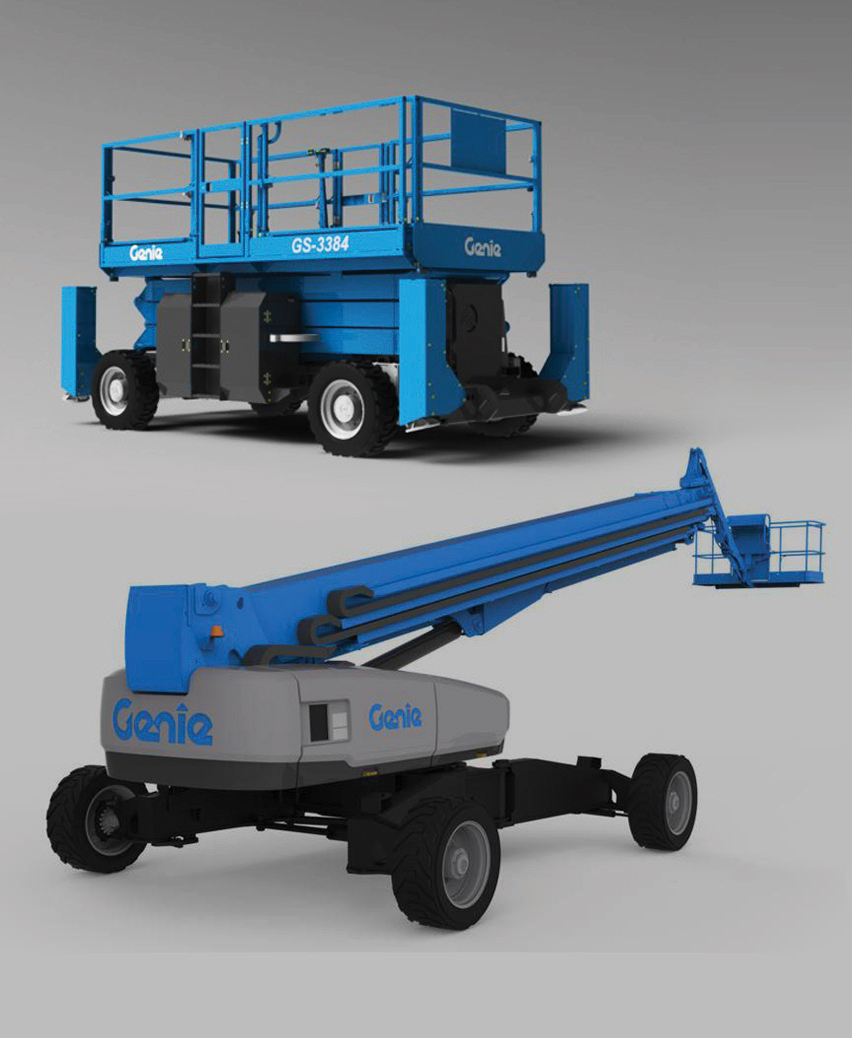 In line with the Genie commitment to provide exceptional LIFTS to our customers, WE HAVE refreshed the look and feel of several Genie®products. This is a commitment by Genie to deliver products which are intuitive to operate and straight forward to service, while at the same time setting the industry standard for quality, reliability and safety.
Progressively, Genie is updating the look of all Genie units. The notable change is that the chassis will be presented in black, conveying an image of ruggedness and stability. The areas which see the most dirt and wear will be associated with the darkest colour.
The Genie blue is the colour that lifts. It is the signature colour of the Genie brand and the tradition of lifting people and materials.
From scissors to telehandlers, the Genie colour strategy is consistently applied across the family of products. These changes are being phased into production during 2014.
Keep an eye out for the new look!