Autumn 2014

Parts Available From Your Computer
Tuesday 08 April 2014 @ 13:50
The Genie On-line Parts Portal hasa new look, but it's still as easy and efficient as ever for you to order your Genie parts on-line.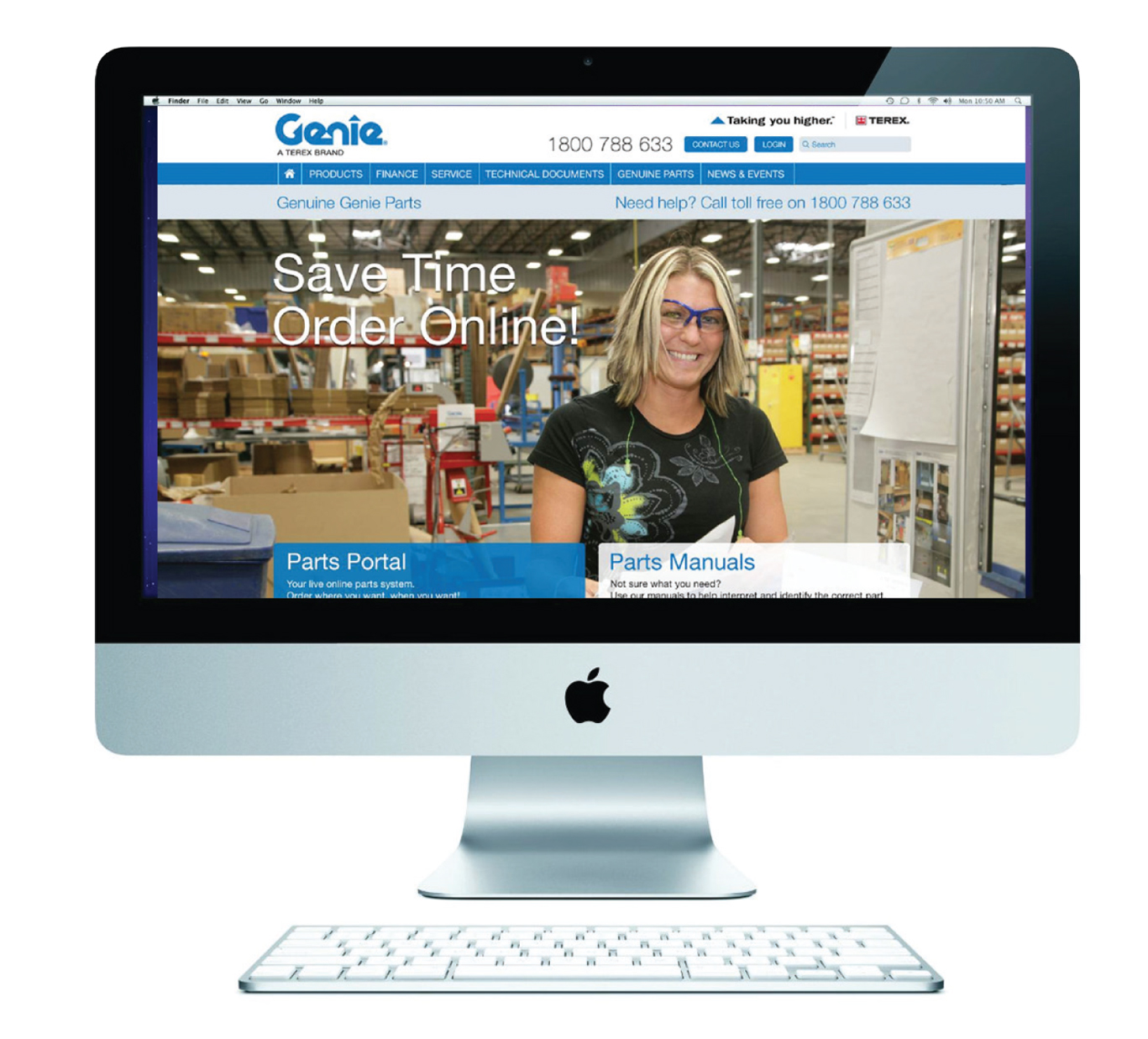 Irrespective of your location, once logged in you can search for parts and check availability and price. No longer do you need to call a parts interpreter to check on availability, all the essential data is on your screen and is current (to the second).
Since launching in 2013, the Genie Parts Portal has proved to be a big benefit to both Genie customers and Genie team members alike. Customers can log on at any time of the day or night to check and order parts. Once registered, customers automatically have their company discount applied so that you receive correct, onthe- spot pricing.
While the Genie Parts Portal further reinforces the Genie commitment to deliver the best service in the business, it's also reassuring to know that personal support is available. The Genuine Parts Freecall number 1800 788 633 will connect to a knowledgeable Genie Parts Interpreter ready to assist with any parts inquiry.