November 2013

Survey enhances Genie customer service
Wednesday 30 October 2013 @ 11:16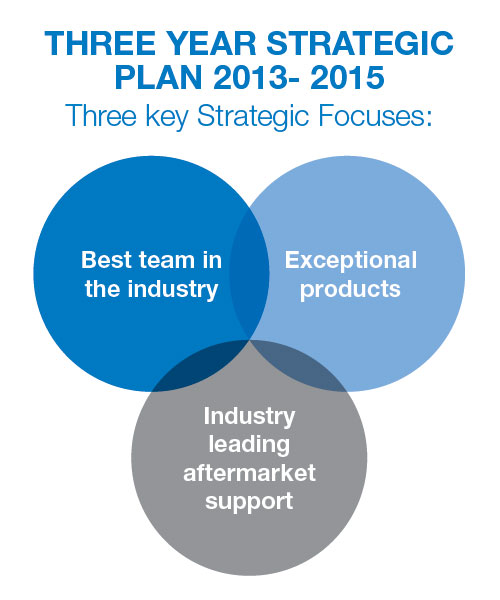 LATE IN 2012, WE surveyed the Australasian customer base to evaluate how customers view the brand, the products and aftermarket parts and service support . The result of this work has been documented and developed into a three year strategy.
While this survey has been undertaken by Genie in both the USA and European markets previously, the customer survey in Australia and New Zealand was a first.
"The feedback from customers was very gratifying and positive," said Brad Lawrence.
"More than 1/3 of our customers are highly likely to recommend Genie to a colleague, whereas less than 1/4 would highly recommend a competitive brand."
Armed with this data, the Genie leadership team developed a three year strategic plan designed to deliver a superior customer experience. The core of the strategic plan comprises three fundamental elements, exceptional products, industry leading aftermarket support and having the best team in the industry.
In the product area, Genie identified on-time delivery, high quality and reliable products, and innovative industry leading products as key customer requirements.
"We are pleased to announce that a number of new products will soon be introduced into the Australian market including the AL™6 light towers, the SX-180 boom lift an extended range of telehandlers," said Brad Lawrence.
Based on customer feedback, the aftermarket support program has already seen a number of new initiatives put into action. These include remote support in regions such as the Pilbara, Darwin and central Queensland. Another focal point is technical support and customer service training with on-line training also soon to be introduced, while the Genie parts portal continues to introduce more features.
"For Genie to have the best team in the business, we need to focus on factors such as customer requirements, our safety culture and continuous improvements through Terex Business Systems," said Brad.
"Our objective is to have the best team in the industry, delivering exceptional products and leading aftermarket support. A strategy which will benefit Genie customers in the next three years and beyond."