Autumn 2014

TFS & the Genie Loyalty Rewards Program
Tuesday 08 April 2014 @ 13:59
many customers are already experiencing the benefits of the Loyalty Rewards Program. This provides a great opportunity to benefit when eligible customers make volume purchases of Genie® machines. Cash and marketing rebates are available.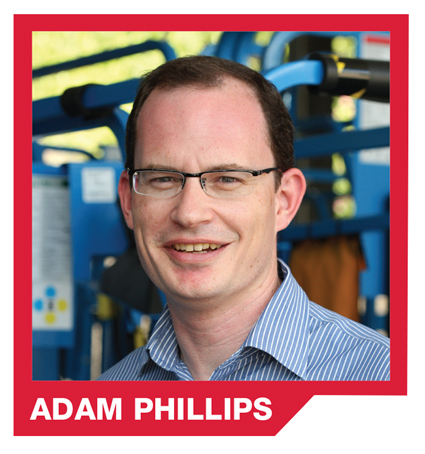 For Genie customers to tap into cash rebates and marketing support, your account must be in 'good standing.' This simply means that payments to Genie are made within the agreed trading terms.
According to Adam Phillips, Country Manager for Terex Financial Services (TFS) an increasingly common problem centres upon the traditional lenders.
"Banks can be slow to prepare loan documentation for customers and settle with Genie," said Adam. "This impacts negatively on the Genie Loyalty Rewards Program with benefits being needlessly lost."
"However, if customers have a Terex Financial Services facility in place, I start the process at the beginning of the month. My goal is to ensure that no eligible customer ever misses out on their loyalty reward."
Establishing a Master facility with Terex Financial Services, confirms that there is a dedicated finance line available for Genie purchases. It means that other funding lines available with your bank or finance broker can be utilised elsewhere.
For more information on the Genie Loyalty Rewards Program, contact your local Genie Sales Manager. To discuss this and other benefits of establishing a Terex Financial Services facility, contact Adam Phillips. He travels regularly to your area and is available to discuss these programs personally and confidentially.
Establish a relationship today! To get your business finance across the line tomorrow.
Call Adam Phillips for a no-pressure chat. He's regularly in your area.
Adam Phillips
Country Manager, Terex Financial Services
+61 7 3456 4412
+61 448 110 430
adam.phillips2@terex.com