Summer 2014

The Ultimate Tour
Monday 20 January 2014 @ 14:31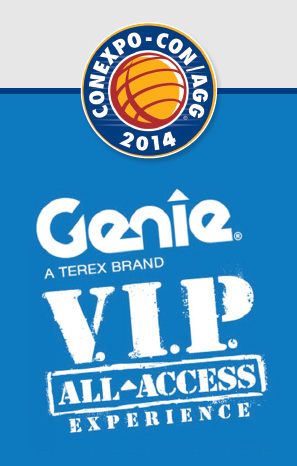 Combining a factory tour of the Genie facility in Redmond (Seattle) with the tri-annual CONEXPO in Las Vegas has to be regarded as the ultimate trip for the access industry in 2014. Reserve your place and lock in the dates, this is an experience rarely offered.
The Genie VIP All Access Experience includes a custom itinerary developed for Genie guests from the Asia Pacific region. The production tour will take guests through the boom and scissor lift lines.
From Seattle, the group will then transfer to the bright lights of Las Vegas for CONEXPO, which is staged at the Las Vegas Convention centre. This five-day convention brings together the biggest, latest and best from the equipment manufacturers, the world over. CONEXPO boasts 2400 exhibitors and 130,000 visitors.
To participate in the Genie tour and CONEXPO 2014, call 1800 788 633 for more information.