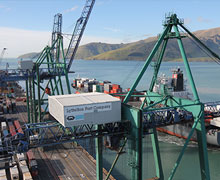 October 8, 2014
The first Genie® SX-180 boom lift sold and delivered into Australasia was purchased by Rich Rigging, owned and operated by Murray Rich. Rich Rigging, a New Zealand based company, is an acknowledged expert in the assembly, erection, disassembly, relocation and maintenance of ship-to-shore gantry cranes.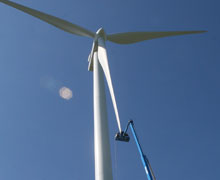 October 7, 2014
New lifts help maintenance crew rise to the occasion in turbine blade retrofit.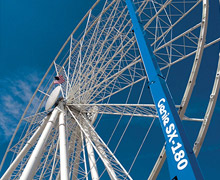 April 2, 2014
Cianbro Construction prides itself on handling projects that are a bit out of the ordinary. In the past, the company has done everything from the construction of floating offshore wind turbines, to the installation of 230 miles of electrical transmission lines, to the replacement of thrusters on a massive oil drilling ship. So it should come as no surprise that, when the search was on for a contractor to erect an observation wheel near our nation's capital, Cianbro was at the head of the list.