August 2013

SELF PROPELLED
ARTICULATING BOOMS
ZX™-135/70
SIGNIFICANT
REDESIGN AND
IMPROVMENTS
ONE OF THE BEST GENIE®
PRODUCTS JUST GOT BETTER.
Innovation Drives
Genie® Leadership
A core value of the Genie culture is the company's absolute commitment to provide industry leading technology, the latest technology that is demanded by the customer base. READ MORE
---
TAKING GENIE® TRAINING TO KARRATHA
A core value of the Genie's commitment to customer service is the extensive range of training programs on offer...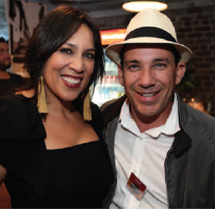 Genie CLUB

The annual HRIA Convention had a quirky twist this year, being staged at the famed Luna Pa rk venue in Sydney. In the shadows of the Coney Island entrance, the Genie display was comprised of the Genie® GS™-4047, the Genie® GS™-3369 DC and the new Genie Australian-built lighting tower. Read more