Winter 2015

General Manager's Message - Winter 2015
Tuesday 07 April 2015 @ 11:42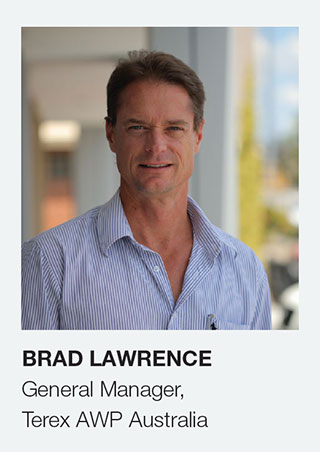 Welcome to another edition of Blue News, the magazine for Genie customers throughout Australia and New Zealand.
The start of cooler days always signals the beginning of the annual HRIA convention. This year at the show we are launching more products than ever before as well as displaying our flagship product, the Genie® SX-180 boom lift. Spearheading our new products will be the Genie® Z™-62 boom lift which replaces our Z™-60. Outlined in the magazine are some of the industry-leading features and benefits designed to increase the productivity and safety for the user.
We are also launching the new Z™-33 boom lift, which is a light weight electric machine for applications with floor loading issues. We are expanding our GS-69RT scissor range to include a bi-energy model which is available in the 26, 33, and 40 feet. To finish off our range of new products we are introducing three new telehandlers. The new machines include a new load management system and improved reach. All these new products will be available for inspection, so please make sure you visit our stand at the show.
In March I had the opportunity to visit our Genie factory in China. This state of the art factory is impressive. Over the three days we were able to review their quality systems and find out first hand why they received the Terex Chairman's award for excellence. This factory was a very worthy recipient. For Australia, this means we are enjoying shorter lead times and equipment of the highest quality.
Speaking of quality, we recently appointed a new Quality Manager for Asia Pacific, Mal McIntosh. Mal has only been with the company for a short time but is already proving to be a valuable team member. Currently Mal is focusing on improving quality and our local processes to maintain the quality that our customers expect.
Happy reading and I look forward to seeing you all at the show in Adelaide.

Brad Lawrence
General Manager Terex AWP Australia