Winter 2015

Genie stars at big USA show
Tuesday 07 April 2015 @ 11:40
Report by Mike Davis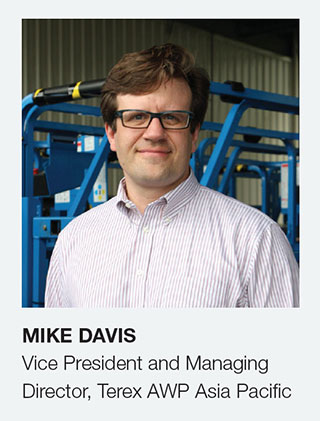 Genie made an outstanding contribution to the American Rental Association's annual show held in the jazz mecca of New Orleans in February.
The ARA Rental Show attracted 5,000 attendees with over 450 witnessing the spectacular Genie Telehandler 3-D Projection Show, which showcased the North American range of machines, including the new Genie® GTH-636 and the GTH-1256 telehandlers. Visit http://info.terex.com/gth to see the video highlights of this unique show.
Apart from the glitz and glamour of the light show, we exhibited a number of new products including the Genie® Z™-62/40 boom lift and Z™-33 boom lift. Both products will be on display at HRIA Adelaide Convention in April. The American Rental Association's annual show is traditionally considered to be a major bellwether event, which provides a very strong indicator on the prospects for the American market over the coming year.
With the excitement and energy on display at the show, and particularly around the Genie exhibit, all the signs are pointing to 2015 being a strong year for the access equipment market in North America.