Summer 2016

Busy Badger is a Hi-Rail Success
Wednesday 19 October 2016 @ 10:28
If you need to work in the air, yet be safely grounded on heavy rail tracks, then look no further than the brilliantly innovative Badger.
Manufactured exclusively for Victorian-based Oz Equipment Rentals for the highly variable rail conditions in Australia, the Badger is an adaptation of the rough terrain Genie Z-45/25 JRT articulated boom.
The brainchild of Oz Equipment Founder Shane Bennett, the Badger innovatively extends or retracts to fit the three gauges used in Australia – narrow, standard and broad. Since coming to market in 2013, the Badger has been conscripted for use in the Victorian Governments' Level Crossing Removal project1, for the tram depot refurbishments in Melbourne and in stabling yards.
"Oz Equipment identified there was a strong demand for hi-rail machines and Shane chose Genie for this project," says Mitch Ely, Genie National Operations Manager, Terex AWP. "The Badger is the only machine in its class, which can be adjusted to all three rail gauges used in Australia. It's a snazzy little unit."
The Badger brainwave
The inspiration for the Badger came to Bennett after working on a project for one of Australia's largest development companies. "They own a couple of hi-rail machines; however, the company that modified those machines left the industry," said Bennett, who identified an opportunity to develop a highrail mechanism for a boom lift. "Years ago, an electrical company in Melbourne used a knuckle boom that they half bolted a rail mechanism onto," he said. "So, the concept of hi-rail machines was not new, but I wanted to make one that was gauge-adjustable. Choosing Genie was a no-brainer, as I had been a customer since 1999."
Genie lift quality and compliance
More than any other machine, the geometry of the Genie Z-45/25 JRT lends itself thoroughly to the work required of a hi-rail machine. "We could adapt the adjustable gauge to other machines; however, there's a lot of physics involved such as centre of gravity and stability, which the Genie Z-45/25 JRT has in spades."
In relation to meeting the compliance challenges, Bennett said achieving WorkCover approval was just the tip of the iceberg. He had to satisfy the many railway stakeholders in Victoria and in other states and territories. "Melbourne Metro Rail Authority has different requirements to VicTrack, which is different again to regional service V-Line and Melbourne's Tram Network," said Bennett. "The requirements in NSW, South Australia, Western Australia, Northern Territory, and Queensland are different again. We just continue to adapt the machine to meet the necessary compliance issues." "We're also continually looking to make the machine better, and over the journey, we've made quite a few changes to the way it operates, including a complete overhaul of the electrical and hydraulic systems - we just continue to adapt the machine to meet the market's requirements."
Patenting his invention
Bennett is shrewdly putting patents in place to protect his investment in the Badger. "We're in the process of patenting the gauge adjustability along with the design. We can't patent the idea of a hi-rail machine, as the idea is already in the marketplace."
A commercial success
Given the Badger's overwhelming market response since launching three years ago, Oz Equipment Rentals has added additional machines to its fleet. "We've even sold a couple of machines to mining companies, with others interested too," said Bennett. Moreover, with the plethora of rail infrastructure projects in the pipeline around Australia such as Melbourne Metro Rail Project2 and Sydney's light rail projects3 to name just two, it's fair to expect the Badger will be busy for the foreseeable future.
The Badger highlights the benefits of Genie 360
The development of the Badger is a classic example of Genie 360 Support, which takes care of every aspect of a customer's AWP needs from initial sales and service through to technical support, operator training, and maintenance "The ongoing development and enhancement of the Badger is an example of how Genie continually thinks outside the square and provides great after sales service," said Ely.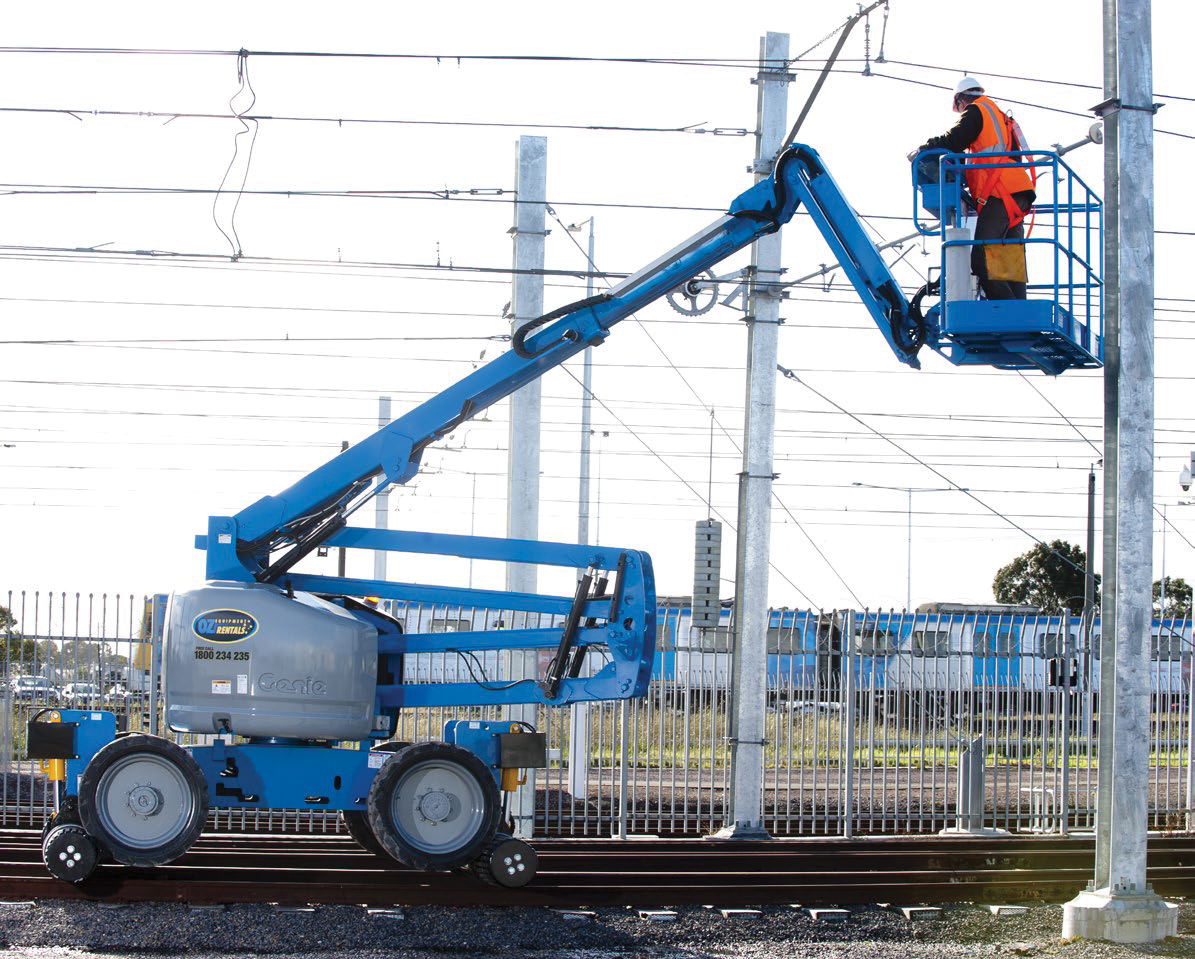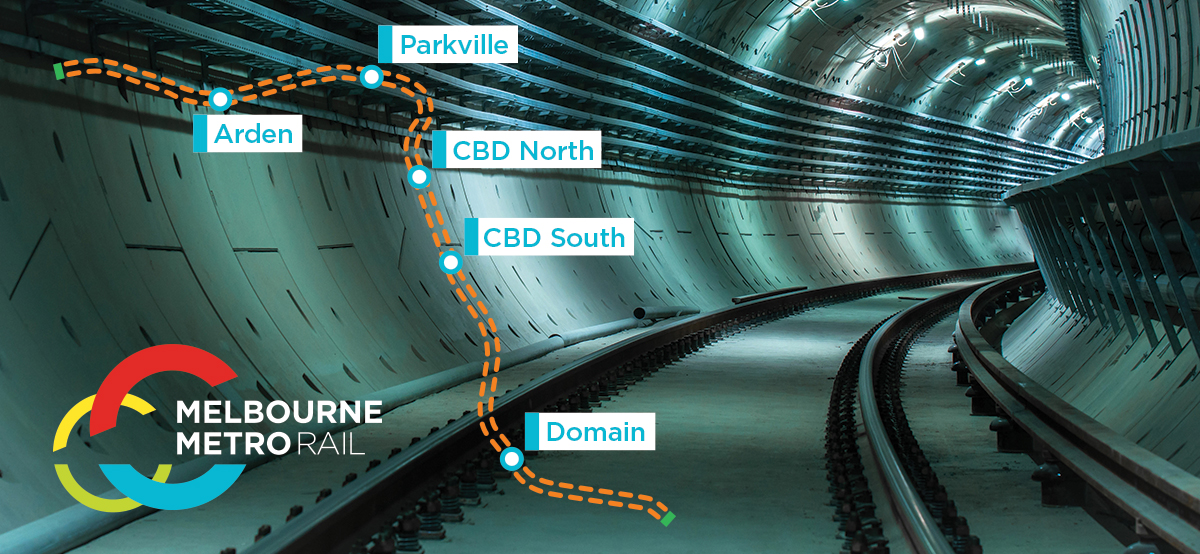 Melbourne Metro Rail Project
The $10.9 billion4 Melbourne Metro Rail Project2 is being developed by the Melbourne Metro Rail Authority and is one of Australia's largest infrastructure projects. In summary, it involves two nine-kilometre underground rail tunnels that will transform Melbourne's public transport system.
The project will expand the City Loop, enabling major improvements in capacity, reliability and efficiency of train lines serving Melbourne's growth areas in the north, west and south-east. It will also create 3,500 jobs during peak construction, and will include five new underground stations to be located at Arden, Parkville, CBD North, CBD South and Domain5.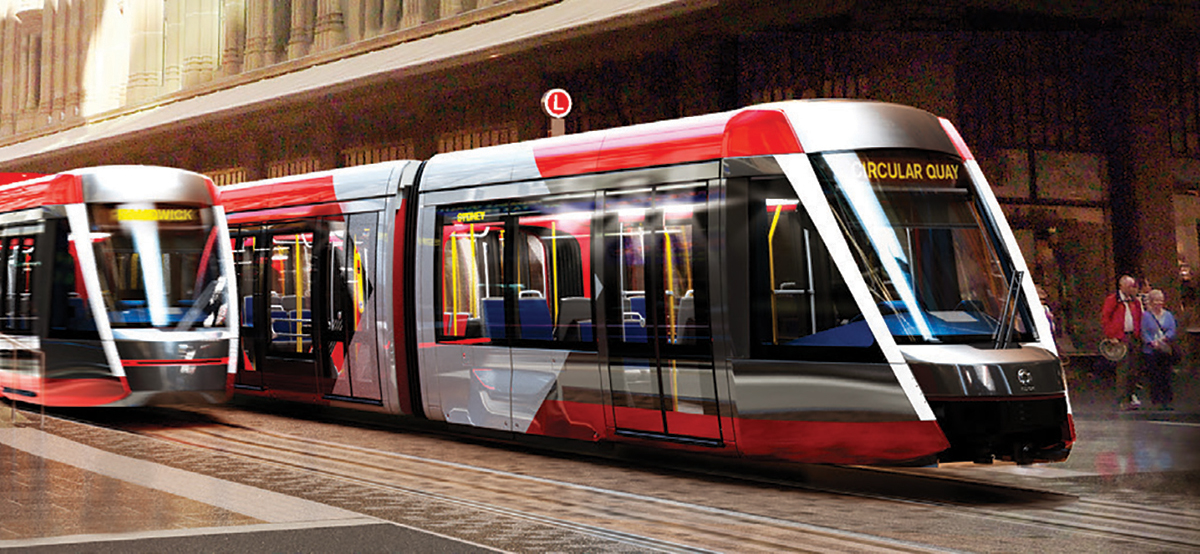 Sydney Light Rail
The $2.1 billion CBD and South East Light Rail3 is a new light rail network for Sydney, currently under construction.
The 12km route will feature 19 stops, extending from Circular Quay along George Street to Central Station, through Surry Hills to Moore Park, then to Kensington and Kingsford via Anzac Parade and Randwick via Alison Road and High Street. Construction will be completed in 2018 and services will start running in 2019.
---
1 http://levelcrossings.vic.gov.au/
2 https://www.ptv.vic.gov.au/projects/rail-projects/
3 http://www.sydneylightrail.transport.nsw.gov.au/
4 http://metrotunnel.vic.gov.au/
5 http://www.premier.vic.gov.au/work-begins-on-the-melbourne-metro-rail-project