Spring 2015

Crane Access Leasing to the Hire Industry
Wednesday 15 July 2015 @ 16:34
Launched in 2003, Brisbane-based Crane Access, has established itself as an innovative leader in the re-rentals of elevated work platforms (EWP).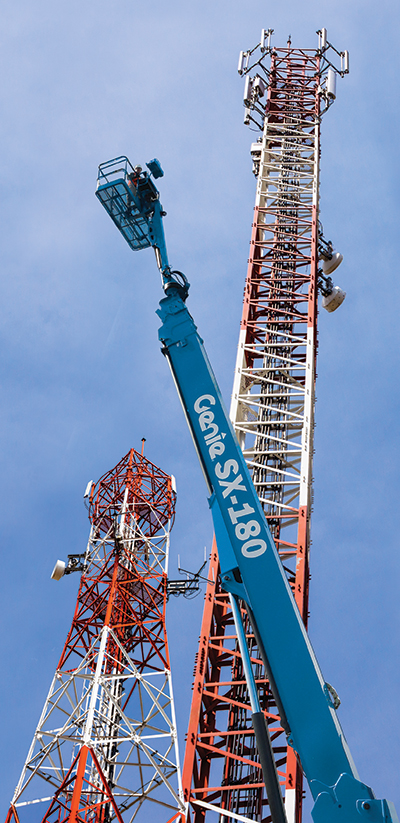 A subsidiary of Queensland Access, an approved Genie reseller, Crane Access is a re-rental specialist that distributes telehandlers, cherry pickers, scissor lifts, knuckle booms, and other specialist access equipment. Its product line includes the Genie® ZX™-135/70 lift, the Genie® S™-125 lift and the recently launched Genie® SX-180 lift, which is the astounding, self-propelled boom lift capable of telescoping to an unprecedented 186 ft working height.
"We buy specialist and larger access platforms from the manufacturer and then sublease them to general hire and access hire companies," says Casey Law, Director, Crane Access. "This gives these firms access to platforms, such as a Genie SX-180 lift, that they don't necessarily have, or have enough of," Law says. "It also means they don't need to sublease equipment from direct market competitors."
Crane Access is one of Australia's few re-rental companies – the concept is more popular in the United States, according to Law. "We have a large fleet of 135s, 125s and other machines," says Casey. "We only have a single SX-180 lift as it is still a relatively new model."
That said, Crane Access is considering the purchase of a second SX-180 lift to support its move into new markets such as high rise and telecommunications towers. "We try and promote the benefit of a machine such as an SX-180 lift to a business," says Law. "If an outright purchase isn't an option, we suggest that they can rent one through their local access equipment provider, who often then subleases the machine from us."
The SX-180 lift caught the eye of Law as it is the first boom that achieves heights once only achievable with a large truck mount EWP. "It is perfect for work on telecommunications towers, wind turbines and external maintenance for high rise buildings," says Law. The SX-180 lift is also significantly cheaper than a truck mount machine on longer projects as it doesn't require the hiring of an operator/driver. "On a weekly average, a similar height truck mount would be about two to three times more to lease than a SX-180 lift,"says Law.