Autumn 2015

Force improves ordering efficiencies by up to 20% with Genie online portal
Monday 16 February 2015 @ 14:25
CUSTOMER FEATURE
Force is a leading national provider of access hire equipment, with a 4,000-strong fleet of scissor lifts, boom lifts, knuckle booms, vertical lifts, telescopic handlers and travel towers. It also has 18 branches nationally and 60 field officers covering the length and breadth of the country.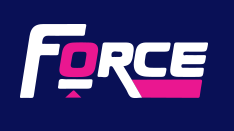 It's also a major client of Genie, Australia's leading supplier of access equipment. Therefore it makes perfect sense that Force was chosen to assist Genie with testing its new online parts portal, launched
in late 2012.
The online parts portal, the brainchild of Michael Carmody, National Group Parts Manager, Terex AWP, is hosted from a facility in Sydney, and gives customers online, real-time inventory and parts information. "The online portal has enabled the Parts Group to slash the time taken to service enquiries by 25%," said Michael. "This is a great result for Genie and our customers."
Mark Shea, National Group Parts Manager, Force agreed, "The Genie portal is good because it delivers timely information when we need it." He added, "Genie already delivers high quality products for our fleet, and excellent supply rates, which are consistently in the high 90% range, so the online portal is yet another winning initiative."
Force is using the portal extensively and was the first Genie customer to hit 10,000 and then 50,000 enquiries. "By having Genie stock and parts information online, we have improved our ordering efficiencies by 15 to 20%," said Mark. "In the past we ordered our parts through the Genie facility in Queensland. However if the issue arises in Western Australia, for example, we can use the portal to check if a local facility has the appropriate part. This can save significant time and freight expenses."
The online portal has also trimmed costly telephone waiting times for Force. "As our 18 branches now order directly through our National Parts Department, they're not waiting on the phones and raising purchase orders for parts themselves. They submit their order and we raise a single purchase order," said Mark. "The online portal has also helped us create additional reconciliation and accounting efficiencies."
Since the portal launched, Force has continued to provide Genie with feedback. "The Genie team has only been too happy to take on board our suggestions." For example, Genie is launching a new feature, which enables customers to link their own internal purchase orders into the ordering portal.
True to form, Force has been conscripted to test the new application. "Mark and I have a good relationship and he's always been my guinea pig for testing any enhancements to the portal," said Michael Carmody from Genie. "Mark goes through the enhancements and provides feedback. When we're both comfortable with a new application such as the purchase order enhancement, we release it."