Autumn 2016

General Manager's Message - Autumn 2016
Monday 18 January 2016 @ 09:16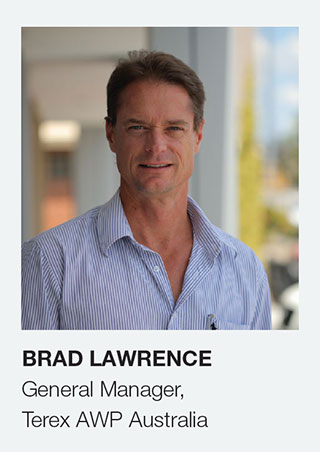 Welcome to another edition of Blue News, the magazine for Genie customers throughout Australia and New Zealand.
There is no doubt that the number one issue facing our industry right now is rental rates. More than ever the industry is talking about how low rental rates are on most models and that it is "a race to the bottom" as hire companies attempt to retain their key accounts.
What makes this whole discussion perplexing is the fact that rental rates continue to drop despite the fact that national rental company utilization is quite high at 75% - 90%. Simple economics would tell you that as demand increases (utilization) so should rental rates but unfortunately it is not that simple. When applying the theory of supply and demand there is an assumption that the market is "fully informed" and all players in the industry know the average rate for a piece of equipment.
A few years ago the US rental industry faced the same issue we now face in Australia and to address this issue they established an independent company that collates rental rates and utilization by model on a monthly basis and reports that information back to the companies that contribute. This independent company has been releasing information for over 3 years and the number of contributors continues to grow as the value of this information is realized. Ultimately what rates are set by each rental company is a decision for that business, but I would have thought the more information that is available the better the decisions will be. Food for thought?
As an OEM there are a few ways we can help with improving your profitability. Firstly, we can design and build products that can command a higher rental rate and secondly we can lower your maintenance costs on existing Genie equipment. To the first point we will be launching over the next 18 months over half a dozen new products which are specifically ROI focused from either a design or cost perspective. With respect to maintenance costs, we have just released new servicing guidelines on Genie booms which will save approximately 10 hours service labour time per machine per annum. Please contact your local service manager for the details.
Happy reading, and as always, if you have any comments you can call me directly on 0408 884461 or email me at brad.lawrence@terex.com

Brad Lawrence
General Manager Terex AWP Australia