Spring 2015

General Manager's Message - Spring 2015
Wednesday 15 July 2015 @ 16:28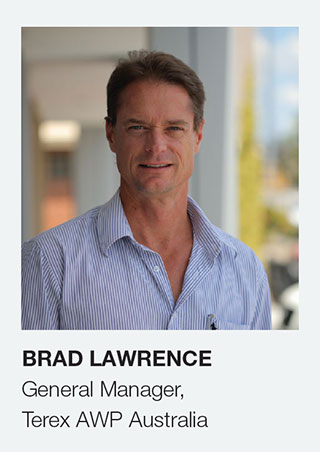 Welcome to another edition of Blue News, the magazine for Genie customers throughout Australia and New Zealand.
This year's HRIA convention was another great success and it was very pleasing to see the show so well supported by our customers. This year we launched a record number of new products as well as bringing back our flagship product, the Genie® SX-180 boom lift.
Spearheading our new products was the Genie® Z™-62 boom which replaces our Z-60 boom and we also launched the new Z-33 boom which is a light weight electric machine for applications with floor loading issues and we expanded our 69RT scissor range to include a bi-energy model which is available in 26, 33, and 40 feet versions. To finish off our range of new products we introduced three new telehandlers. The new telehandlers come with a brand new load management system and improved reach.
The Genie SX-180 boom lift continues to exceed our expectations with over 10 machines now working across Australia in various applications. Working at extreme heights is important to the future of this industry and represents an exciting opportunity to enter markets and applications previously only available to truck mounts and cranes with baskets. A few months ago Genie launched the SX-150 boom lift at the annual ARA trade show and this machine will be available for sale in Australia by year end. The SX-150 boom has many of the great features of its big brother and I expect it will also be very popular.
Genie is committed to supporting our customers wherever they may be working and to this end we recently opened our new branch in Darwin. We now have six branches across Australia as well as a fulltime presence in the Pilbara. All these locations have high moving Genie parts for same day delivery and service support to maximize your machine's uptime.
Happy reading and as always, if you have any comments you can call me directly on 0408 884461 or email me at brad.lawrence@terex.com

Brad Lawrence
General Manager Terex AWP Australia