Summer 2015

General Manager's Message - Summer 2015
Wednesday 21 October 2015 @ 15:29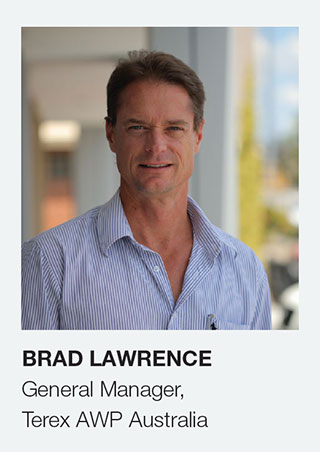 Welcome to another edition of Blue News, the magazine for Genie customers throughout Australia and New Zealand.
The new financial year has started with a great deal of uncertainty for our industry. One of the industry's largest rental businesses went into receivership and this has caused us all to look at our own businesses and reflect on our strengths, weaknesses and long term financial viability.
Today there is only one thing in any business that is certain, and that is change. The way business is done today will not be the way it is done tomorrow. Every business must be prepared to embrace change and evolve to survive. Our industry is quite busy right now with national utilization ranging from 75% to 85% and there are pockets of opportunity across Australia and New Zealand for those companies prepared to evolve, grow and change to meet the market.
Genie is no different as we head into our 19th year of operation in Australia. Right now we are busy growing and evolving to make sure we are ready and able to help our customers take advantage of any and every opportunity which presents itself. To this end we are developing a fleet replacement strategy which includes expanding our 10 year rebuild facilities across Australia and we are also creating a channel for moving used equipment out of Australia and into developing markets in Asia.
2016 also marks an important milestone for Genie. 50 years ago (1966) Genie was born with the invention of the Genie® Hoist and this product is still sold today along with over 60 other products. For the second year in a row Genie has been recognized by Access International Magazine as the top access manufacturer in the world and in our 50th year Genie will be planning celebrations across the globe. We hope all our local customers in Australia and New Zealand will help us celebrate this important milestone at the HRIA Convention on the Gold Coast.
Happy reading, and as always, if you have any comments you can call me directly on 0408 884461 or email me at brad.lawrence@terex.com

Brad Lawrence
General Manager Terex AWP Australia