Summer 2016

General Manager's Message - Summer 2016
Wednesday 19 October 2016 @ 09:52
"Lean is all about the customer"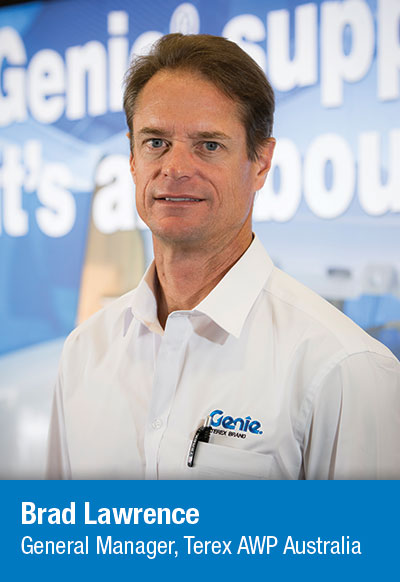 Welcome to another edition of Blue News, the magazine for Genie customers throughout Australia and New Zealand.
Genie has been on the lean journey for over 25 years, and it is only just recently that I discovered that "lean" is all about the customer! This surprises me given Genie has always been a very customer-focused business, but for some strange reason, the connection has never been made between continuous improvement and the customer.
Lean was developed by Toyota in Japan over 50 years ago and is now recognized as best practice in manufacturing and operational excellence. Often when people talk about lean, they focus on the tools rather than the purpose. We get caught up on visual boards, 5S, Kaizen events and value streams, but we fail to draw the connection between these tools and the customer. Without the connection to the customer, lean becomes very inward focused as opposed to outward customer-focused.
The centre of lean should always be the customer. Lean, or "continuous improvement" which it is often known as, is simply the elimination of waste that the customer is not prepared to pay for. Customers will not pay for anything that does not provides value in their eyes. Our job is to identify what is value added activity, and what is not and eliminate all non-valued added activity. This can simply be achieved by asking ourselves: Does this activity make my customer money? If it doesn't then get rid of it. In lean, terminology non-value added work is called "waste."
At Genie we are on a journey to eliminate all waste. The first step in removing waste is to know the eight wastes so well that they start to stand out. The eight wastes are – overproduction, over processing, inventory, defects, transportation, motion, waiting and underutilized employee potential. Every team member at Genie Australia has been empowered to identify their waste and get rid of it. They are achieving this by "fixing what bugs them." More often than not, if something frustrates you at work it is more than likely waste. We have also started videoing our improvements so these can be shared across the business.
In our current business environment, customers cannot and will not pay for our waste. Every time we can find an improvement in our business, the customer wins. If you want to know how to simply apply lean to your business, then a good place to start would be to download the book "2 Second Lean" by Paul Akers. Paul is not a lean guru but simply a small business owner who has very successfully applied lean to his business in a simple and easy to understand way. Paul also posts hundreds of lean videos on his website and YouTube, which you can view for free.
Happy reading, and as always, if you have any comments you can call me directly at 0408 884461 or email me at brad.lawrence@terex.com

Brad Lawrence
General Manager Terex AWP Australia