Summer 2016

Genie Has Strong Presence at HIANZ Conference
Wednesday 19 October 2016 @ 14:17
The crew from our New Zealand distributor Youngman Richardson & Co Ltd was out in full force representing a wide range of Genie products at the 2016 Hire Association of New Zealand (HIANZ) annual conference and trade show.
"We consider Youngman & Richardson are the face of Genie in New Zealand. We back them to the hilt, and I visit New Zealand regularly. They have the same ethos as us, they are professional at what they do, and they have a lot of experience in the game."
Kurt Kinder, Regional Sales Manager, QLD, NZ & South Pacific, Terex AWP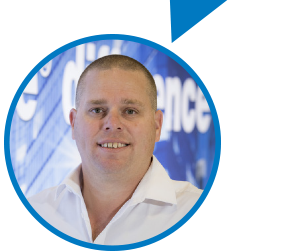 The HIANZ is particularly important for Youngman Richardson & Co Ltd as the company is the principal sponsor of the organisation and accordingly maintains a high profile throughout the event. Youngman Richardson has had a long association with HIANZ that goes back almost 40 years when the organisation was first established. "Given that the hire business is huge for us the benefits of being constantly at the forefront of the industry are enormous," said Ed Richardson, General Manager, Youngman Richardson & Co Ltd. "This of course provides a great platform for us to extensively and positively promote Genie products to what, essentially, is a captive audience."
The 2016 conference held in Rotorua over two days was attended by delegates from all over Australia and New Zealand and involved an extensive program of workshops, trade shows, presentations and networking opportunities that culminated in Youngman Richardson & Co Ltd hosting the Hire Excellence Awards Dinner on the final evening.
It was the first time the conference had been held at the new Rotorua Convention Centre, and because of its size, most of the activities, including the trade show, were held under one roof. For that reason the increased amount of space and height allowed us to showcase a full range of Genie product in a comfortable and realworld environment.
"Having Kurt Kinder Terex AWP Regional Sales Manager for QLD, NZ and South Pacific attend the conference and trade show was important to us because it meant that our customers were able to access additional product knowledge on the range," said Richardson. "Kurt has some previous working experience in New Zealand, and I am sure he would have noticed the positive mood of the conference, which is due in part to a buoyant economy particularly in the construction sector," he said.

Youngman & Richardson has represented Genie in New Zealand for nearly 20 years. "They are massive name in the EWP sector in New Zealand, which makes for a great synergy with one of the biggest AWP manufacturers, Genie," said Kinder. "They offer full parts and service and have plenty of infrastructure around New Zealand. Ed Richardson is a people person, has a lot of product knowledge and is very dedicated to his customers."