Summer 2016

Hi Reach Access Solutions Purchases First Genie Z-62/40 Articulating Boom
Wednesday 19 October 2016 @ 11:49
New Zealand based Hi Reach Access Solutions in Nelson has become the first hire company in the country to purchase the new Genie Z-62/40 articulating boom.
It joins an every growing range of Genie lifts that now dominate the fleet belonging to this popular South Island hire company.
Since joining the company Shane Harwood son of Hi Reach Access Solutions Charlie Harwood has been most impressed with the entire Genie product. "The new Genie Z- 62/40 has some fantastic features particularly the Genie Fast Mast™ boom system that allows the operators to go straight up the side of a wall," says Shane Harwood. The system also allows the operators to descend and retrieve material and go straight back up again. I can see this being a winner with our customers."
Kurt Kinder, Terex AWP Regional Sales Manager for New Zealand, Queensland and the South Pacific has known Charlie Harwood for many years, and he knows that Charlie is appreciative of the reliability and back up offered by Genie and its New Zealand distributor Youngman Richardson & Co Ltd. "This is the reason that Hi Reach Access Solutions keeps on coming back to Genie, but it's the level of ongoing support between the companies that is most important to them," said Kinder.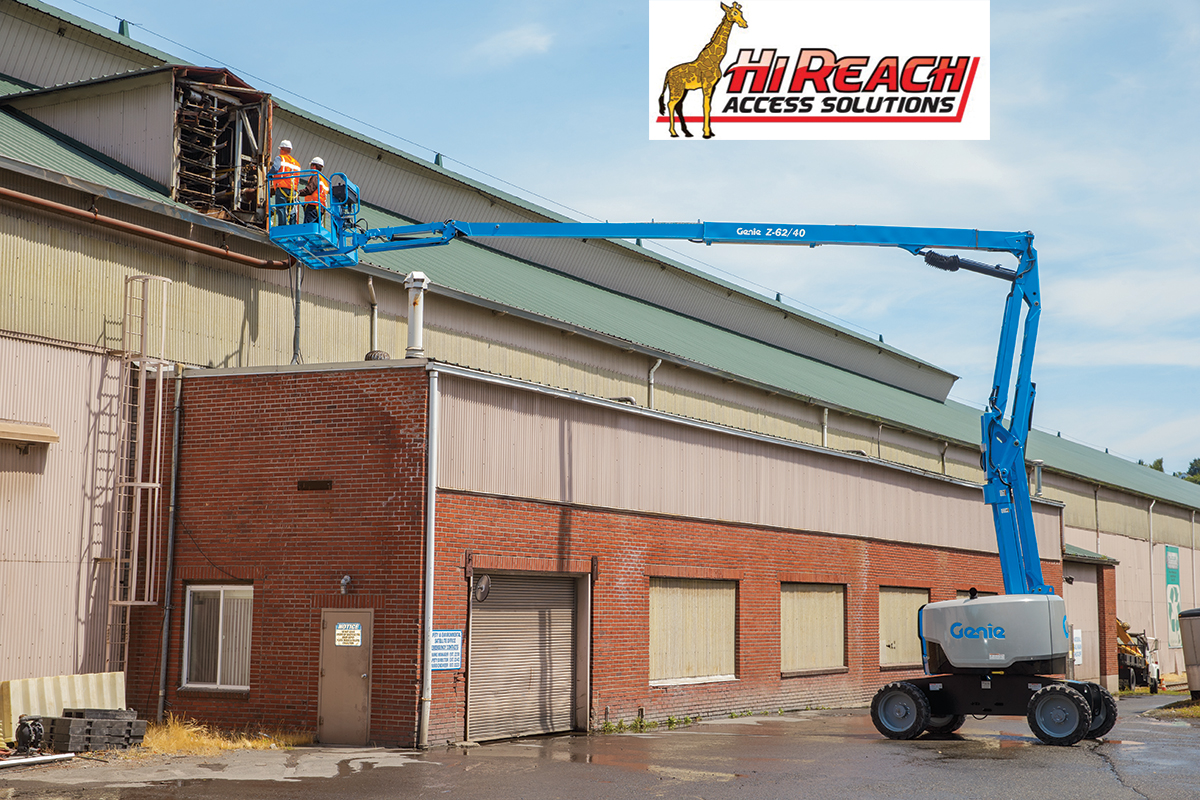 Genie Z-62/40 Articulating Boom Lift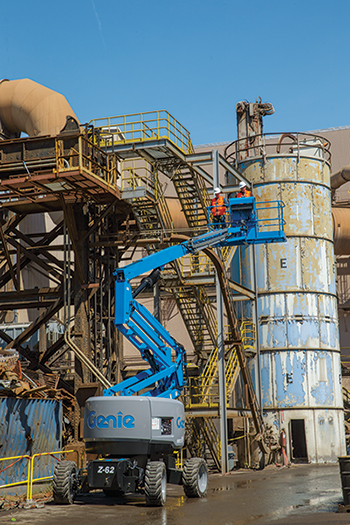 A compact and hardworking unit, the Genie Z-62/40 articulating boom offers an outstanding working envelope, vertical and horizontal reach, manoeuvrability and servicing. In all of these areas, the new Genie Z-62/40 boom lift provides significant enhancements over the model it replaces, the Genie Z-60/34 boom lift.
Kurt Kinder, Terex AWP Regional Sales Manager for New Zealand, Queensland and the South Pacific said: "Genie has completely re-envisioned the previous model boom lift to make the new Genie Z-62/40 boom better fit customer needs in today's marketplace.
"We increased the height, outreach, transportability and key features while decreasing the overall weight of the product.
"This is sure to be a sought after machine with our customers in a wide range of industries, including construction, mining, petrochemical, telecommunications installation and maintenance. We look forward to making it available to them."
In designing and producing the new Genie Z-62/40 boom lift, the goal was to build on the strengths of the previous model, and enhance them, according to Kinder. "It's an evolutionary process whereby the new model offers features and key product specifications that customers ask for and desire the most."
The Z-62/40 boom lift was designed with serviceability in mind and has enhanced access to electrical and hydraulic service points. A swing-out engine tray allows for easy access to either side of the engine assembly to quickly service the starter, exhaust or filters. "This reduces service cost and down time to help maximise ROI," said Kinder.
---
For further information: www.genielift.com.au/products/articulating-knuckle-boom/z-62-40