Summer 2015

HRIA/EWPA Trade Night in Perth Attracts 100 Guests
Wednesday 21 October 2015 @ 15:27
The chance to see the latest equipment while sharing a barbecue, relaxing with a few beers and having a shot at winning speed pool attracted over 100 guests at the recent HRIA/EWPA Perth trade night.
Mid-September saw the Genie Perth team play host to a successful and highly enjoyable trade night for the Hire and Rental Industry Association (HRIA) and Elevating Work Platform Association of Australia (EWPA).
Held onsite at the Genie Welshpool premises, it was the fourth of these combined association events held in WA over the past two years, and with an attendance of over 100 guests it was certainly the most successful function to date. The trade nights continue to gain traction, and with good reason.
These events provide a valuable opportunity to showcase members' latest equipment and to network with industry representatives – all in a relaxed environment.
The September trade night was no exception with a range of suppliers providing displays of new equipment and technology. The Welshpool yard came alive with stands from Genie, Crommelins Machinery, Boya Equipment, JCB Construction Equipment, Specialised Force, Wacker Neuson and Hilti. It was also an important opportunity for the Genie team to introduce two booms recently launched to market – the Genie® SX-180 boom lift and the Genie® Z™-62/40 boom lift, both of which attracted considerable interest among attendees.
Peter Stephens, Terex AWP Regional Sales Manager WA/SA, kick-started the evening, taking to the microphone to welcome guests and highlight the value of these functions to our industry. With the formalities over, attention quickly turned to the highlight of the event - a speed pool competition run by Crommelins Machinery.
Played using six balls instead of the traditional 15, the pool competition gave guests the chance to pit their skills against renowned Australian international billiards player Ben Keen. Up for grabs were three AR505RLW pressure cleaners each valued at $350 generously donated by Crommelins.
WA's next HRIA/EWPA trade night is scheduled for the first quarter of 2016, and we look forward to continuing to support and be a part of this growing industry initiative.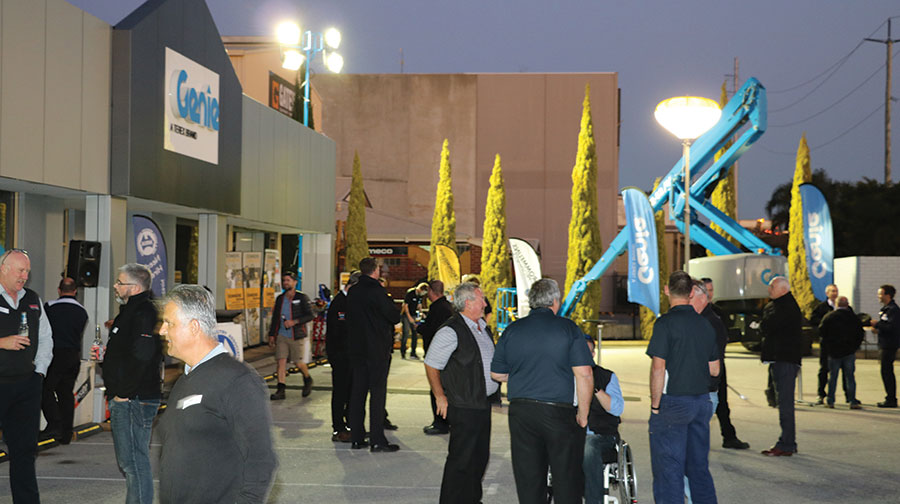 Photos courtesy of Crommelins Machinery for HRIA WA.