Spring 2015

Mike Davis Report: Awards Confirm Genie is on the Right Track
Wednesday 15 July 2015 @ 16:30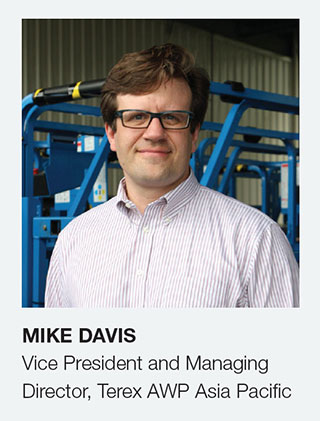 The annual HRIA Convention in Adelaide was a highpoint for the Genie brand in Australia over the Autumn quarter.
Some of the highlights included our annual customer appreciation dinner at the South Australian Aviation Museum where 170 customers enjoyed a great night. The Genie stands showcased a record number of new products and the resulting customer traffic through the indoor and outdoor stands was impressive.
The HRIA Awards Night was another highlight, with Genie voted Supplier of the Year – Access Division and Best Outdoor Display for the second year in a row. Clearly, we are not in business to win awards but it confirms we are on the right track with our products and services delivery.