Zero Harm Keeps the Best Team Healthy
Wednesday 01 October 2014 @ 16:24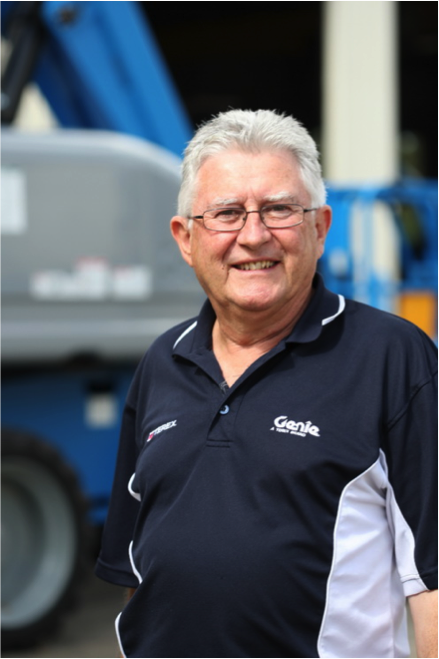 April 19th 2014 marked 365 days devoid of a Lost Time Injury at Genie within Australia. Zero Lost Time Injuries (LTI) is a benchmark which Genie strives to achieve. According to the National Safety Manager of Genie Australia, Chris Bond, the Genie LTI record in 2010 was pretty ordinary. "To their eternal credit," Bond said, "Genie management committed to address the LTI performance logged in 2010. What followed was a period of rigorous analysis to determine the causes for the workplace injuries."
"The workforce at Genie, from top to bottom, committed to a change in safety culture," Bond said. "Safety assumed a heightened status and we encouraged everyone in the Genie organisation to talk about hazards and report problems." There were changes in the workplace. It was recognised that manual handling in an industry where heavy objects are the norm, was the cause for many LTIs. New measures were put in place to reduce manual handling. Training focused on better ergonomics and the use of appropriate materials handling equipment. Training programs were conducted across all Genie branches in Australia through 2012 and 2013. Workshops were critically assessed and problem areas rectified. Safety awards were introduced and these were open to everyone in the organisation, not just on the shop floor. Ideas which encouraged a safer workplace were encouraged and rewarded.
The outcome has been a stunning turnaround. Where the LTI record in 2010 was relatively poor, the stats for 2014 confirm that not a single LTI has been recorded at any Genie branch in Australia for 365 days. Such an achievement is only made possible with the complete support of everyone on the Genie team throughout Australia. "We've established a new benchmark at Genie," said Bond. "The pressure is now on everyone here to ensure that our LTI record grows well past the 365 days logged. Having achieved a zero LTI record, the next objective is to achieve a zero injuries record."
The April 19th milestone was proudly celebrated at Genie as a significant milestone. The President of Terex Aerial Work Platforms, Matt Fearon, was in Brisbane to join in and offer his personal praise of the safety record. Following a tour of the Brisbane facility, Fearon commented on the clean and tidy state of the Genie workshops. At the lunchtime team BBQ, Fearon acknowledged how impressed he was with the Australian achievement.