Genie® Operator Protection Systems in Australia
Thursday 11 December 2014 @ 00:00
BRISBANE, Qld (December 11, 2014) - Genie is introducing to Australia two secondary guarding solutions. The Genie® Operator Protective Structure (OPS), a mechanical system, and the Genie® Operator Protective Alarm (OPA), an electrical system. Our customers now have the choice of two systems to configure machines according to different applications and jobsite conditions.
Operator Protective Structure (OPS)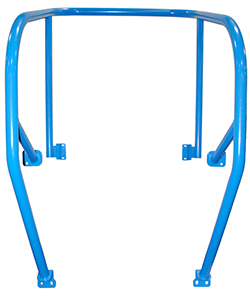 Pioneering a unique standard for secondary guarding solutions in the industry, Genie is introducing the OPS. The Genie OPS is an optional device for installation on articulating or telescopic boom lifts and provides secondary protection for operators in the event of contact with an overhead obstacle in certain applications. .
"We are aware of incidents where operators made contact with overhead obstacles while operating aerials," said Brad Lawrence, General Manager, of Terex AWP. "The operator in conjunction with the worksite supervisor is responsible for identifying and avoiding overhead obstacles. But as a secondary measure, we are working both independently and with various partners to provide protective solutions for a variety of worksite conditions."
The Genie OPS can be attached to most boom lifts with 1.83 m (6 ft) to 2.44 m (8 ft) platforms and allows for excellent visibility. The tubular steel structure is designed to transfer the kinetic energy into surrounding structures while maintaining a protected area for the operator. It weighs 16 kg (36 lbs) and is bolted directly on to the boom lift's platform; no modifications are needed.
"The advantage of the OPS system for the hire industry is that it can be transferred from one platform to another," Lawrence said.

Operator Protective Alarm (OPA)
This system is designed to alert ground personnel when an operator makes contact with the platform control panel. The system interrupts boom movement, sounds an alarm and causes a light to flash when excessive pressure is applied to the sensing bar. The Genie OPA system can be retrofitted to Genie® articulating or telescopic boom lift manufactured after 2002. It is available as an aftermarket option.
The system is designed to be unobtrusive to operators and features a pressure sensitive horizontal bar that is fitted around waist height, below the boom lift's control panel. A reset button is easily accessible in the event of advertent system activation.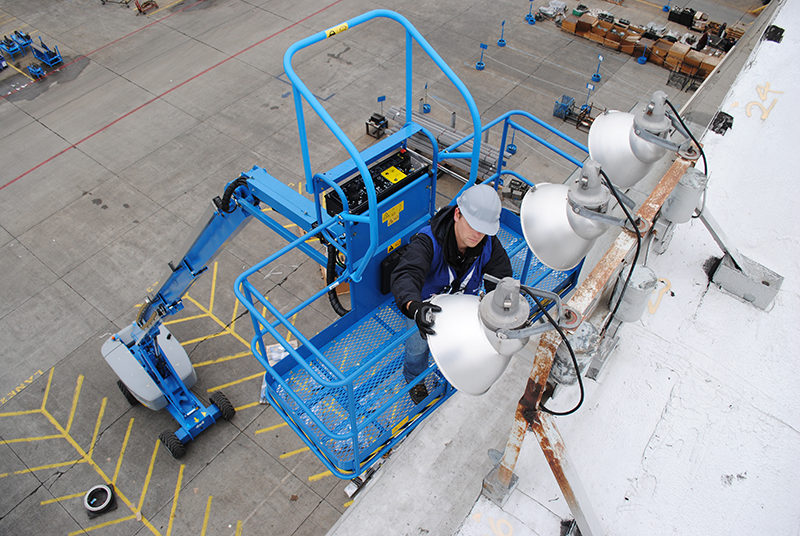 Public Relations Contact:
Catherine Kerton
Phone: 07 3456 4444
Email: catherine.kerton@terex.com