November 2013

Terex AWP Extends Management Team with Key Appointments
Monday 02 March 2015 @ 09:42
BRISBANE, Qld (March 2, 2015) - Terex Aerial Work Platforms (AWP) manufacturer of the popular Genie® brand has boosted its management team with the appointment of Kurt Kinder as its new Regional Sales Manager for Queensland and PNG, while Malcolm McIntosh has accepted a role as Quality, Training and Technical Support Manager.
Sales specialist, Kinder took up the position in early January and assumes the position formerly held by Brian Clifford, who has been promoted within Terex Utilities.
Brad Lawrence, General Manager, Terex AWP Australia said: "Kurt has had some 16 years experience in the commercial, industrial and construction sectors of the AWP and rental equipment industry.
"In addition to his corporate experience, Kurt also owned a rental equipment company for five years, which means he well understands our customers' needs and how best to meet them."
McIntosh joined the Genie team in February from Sargent Rental & Maintenance where he was the firm's Chief of Maintenance, Operations in Australia. In this role, McIntosh, was responsible for all service and quality issues, which is the perfect grounding for the significant role he's stepping into, according to Mitch Ely, National Operations Manager, Terex AWP.
"Malcolm will be rolling out the revised plans for our technical department and will manage our training, quality assurance and technical support services," said Ely.
"He'll be focused on overseeing the transparency of our business in Australia and the Asia Pacific." McIntosh is leading a team of four technical experts based in Perth and Brisbane.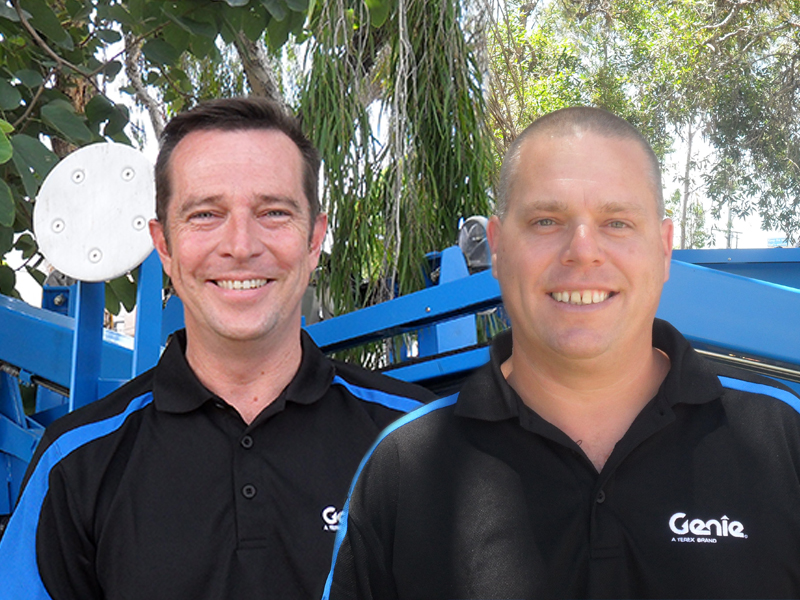 Media - For more information please contact:
Anthony O'Brien, Corpwrite Australia
Phone: 02 9460 9223/0411 578 818
Email: anthony@corpwrite.com.au