THE NEW GENIE® ZX™-135/70
Experience the New Generation of Up-and-Over
Continuing to offer industry-leading versatility in the self-propelled large articulated boom market - 36.6 m (120 ft) to 41 m (135 ft) platform height, the Genie® ZX™-135/70 articulating boom has been updated to offer customers the latest advancements in engineering design and technology.
Product Walk-Around: ZX-135/70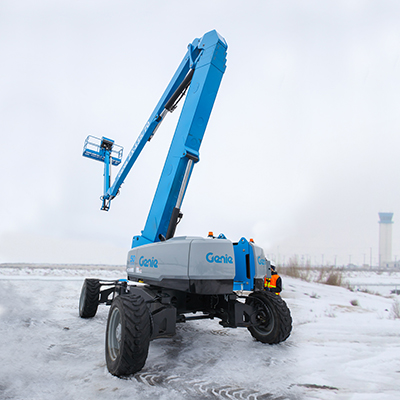 Narrow Footprint
4WD drive with full-time positive traction makes it ideal for outdoor construction and industrial applications.
New mini XChassis™ design reduces the footprint, when compared to the full sized XChassis, by one-third for work in confined areas, providing both stability on the job and a narrow profile for transport and in the city centres.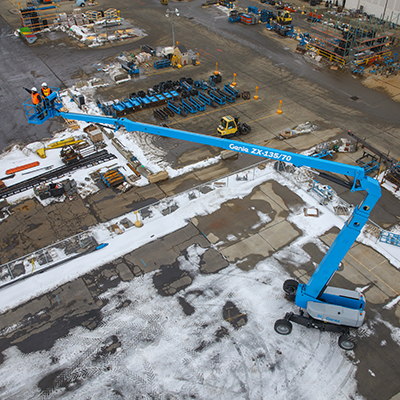 Main Applications
Outdoor construction
Commercial construction
Petrochemical plants
Industrial sites
Welding and iron work
Manufacturing plants
Convention centres
Airports
Sports arenas
Bridge and elevated roads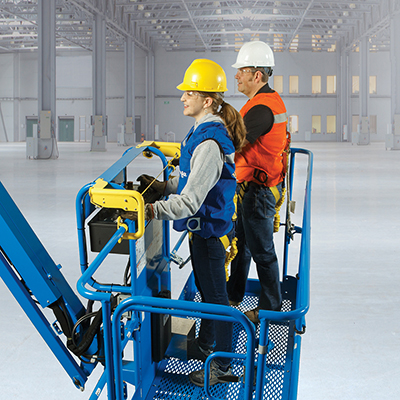 Standard Protection
The Genie® Lift Guard™ Contact Alarm system now comes standard, and alerts when an operator disconnects the activation cable located near the platform control panel.
Genie protective solutions continue to evolve. Operator safety is a paramount importance for Genie, and we have developed the first in the next generation of innovative accessories with this goal in mind.
The Genie ZX-135/70 compared with competitors 40 m (130 ft)