Genie® GTH™-2506
COMPACT TELEHANDLER
BIG PERFORMANCE IN A SMALL PACKAGE
SPECIFICATIONS GET A QUOTE NOW
More than ever before, construction sector professionals expect telehandlers to be reliable, durable and versatile. Likewise, rental companies also need to ensure that the machines they own provide good returns and cover their customers' requirements.
Genie has redeveloped the compact Genie GTH-2506 telehandler, for use in construction, masonry, waste handling, recycling, industrial and logistics sectors.
The Genie GTH-2506 redesigned telehandler featuring updated engine, enhanced performance, innovative Load Management System (LMS) improved serviceability, more interchangeable components and accessories, and enhanced styling.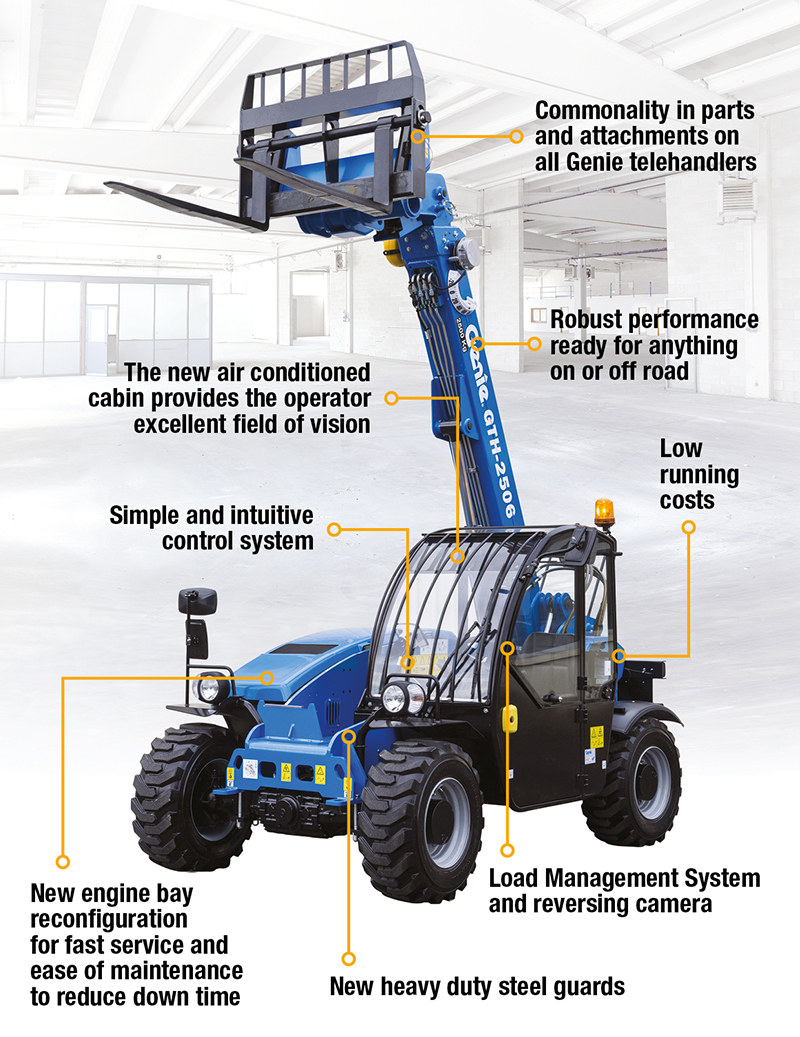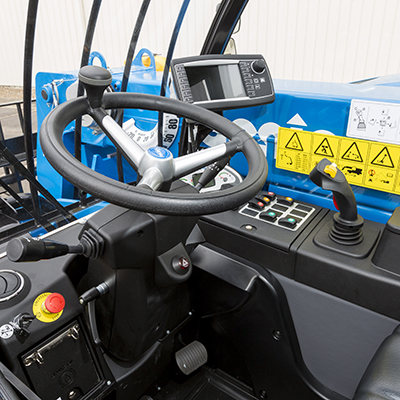 REDESIGNED
CABIN
The Genie GTH-2506 telehandler offers a more pleasant working environment and the electronic controlled engine and improved hydraulics combine to create more responsive controls. Focusing on jobsite safety, excellent visibility from inside the cab provides operators with the wide field of vision they need.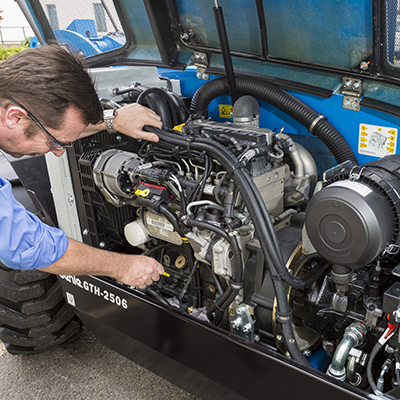 SERVICE AND MAINTENANCE
The maintenance of the Genie GTH-2506 telehandler has been improved and the valve bank, the fuel tank, the radiator, filters and greasing points are easy to get to. Ease of maintenance equates to cost of ownership. Down time when routine maintenance is being carried out is kept to a minimum so you can get back to work.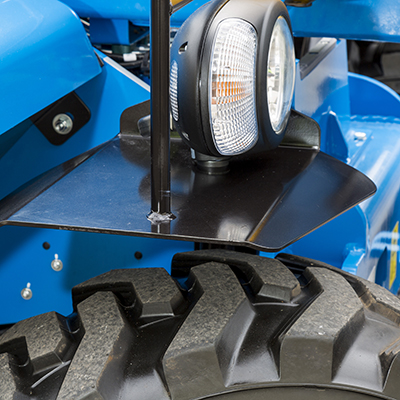 REINFORCED COMPONENTS
Genie has introduced innovative solutions to help reduce costs. The Genie GTH-2506 now offer features that help minimise damage, such as rubber or steel mudguards, a toughened spring back and folding rear view mirror, and tough steel – protected front and rear lights.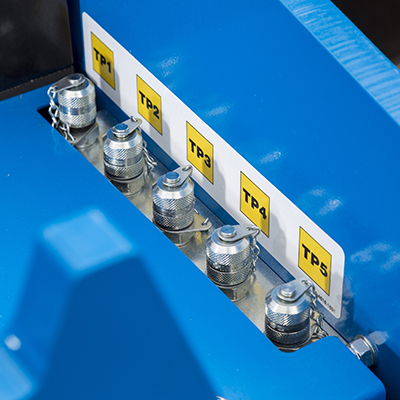 OTHER IMPROVEMENTS
Other improvements include upgraded load chart parameters, increased manoeuvrability and enhanced drivability over rough terrain. The axles are now equipped with double brake discs to combine the advantages of increased braking power with the durability required to operate for long hours in rough jobsite conditions.