S-85 XC BOOM LIFT
Performance in Heavy-Lifting Applications
The Genie® Xtra Capacity™ S®-85 XC™ boom lift is a true King of Capacity. Responding to customer demand worldwide for higher capacity aerial work platforms, this model offers operators the opportunity to do more with a single unit. The Genie Xtra Capacity™ (XC) feature lets up to three people work onboard while still leaving room for tools and jobsite materials. Designed to perform, this boom will quickly increase rental profitability.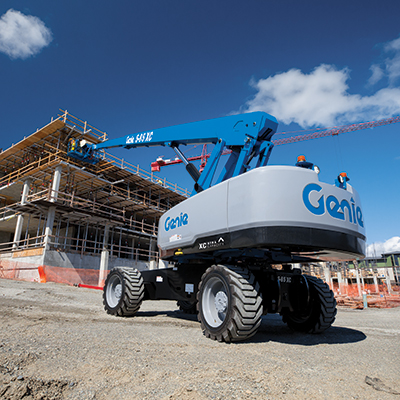 Main Applications
Jobs that require high lift capacity
Jobs requiring 3 workers in the platform
Outdoor construction and industrial sites
Commercial construction
Manufacturing plants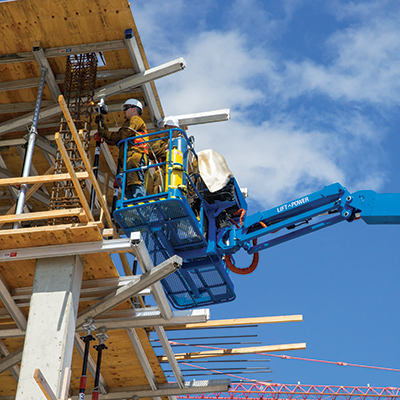 Lift Power™
Flow for the new 7.5 kW Lift Power™ generator is supplied by a dedicated hydraulic pump, rather than the function pump, for improved efficiency and less heat generation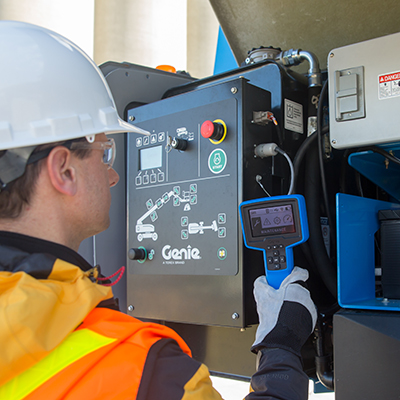 Tech Pro Link™
Engineered to be used anywhere, the Genie Tech Pro Link device enables your service technicians to select settings and perform calibrations through the service tool, and it provides full error code readouts for simple diagnosing and troubleshooting.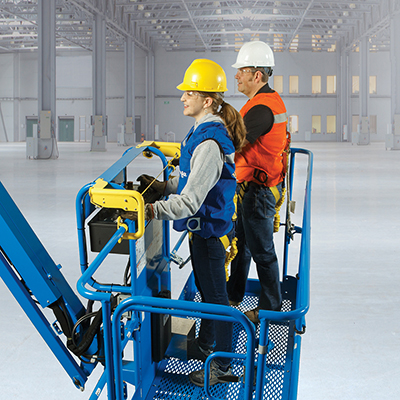 Standard Protection
The new Genie® Lift Guard™ Contact Alarm system now comes standard, and alerts when an operator disconnects the activation cable located near the platform control panel. Operator safety is a paramount importance for Genie, and we have developed the first in our next generation of innovative accessories with this goal in mind.