The Genie® SX-180 boom lift is the highest reaching self-propelled boom lift in the Genie Super Boom™ lineup, capable of reaching an astonishing 180 feet (54.86 m). The SX-180 is built not only to be our tallest boom lift, but to safely and quickly lift operators.
Developing a completely new product to meet a record breaking height requirement is a demanding assignment. Delivering world class performance within the constraints of stability, transport and ease of setup is the testing mission… the Genie® SX-180 is the definitive solution.
It offers industry leading height, exceptional working envelope and ability to drive at full height, all on a newly design X-Chassis. No other products in the mobile boom lift industry lift as high.
Genie® SX-180: The highest reaching self-propelled boom in the world
Port Crane Assembly - Using the Genie SX-180 Boom Lift
Unique
Versatility
The SX-180 boom lift is a specially adapted Super Boom that is ideally suited for a huge range of industries: construction, maintenance, telecommunications, gas and oil refineries, chemical maintenance, and large utilities.
Working Envelope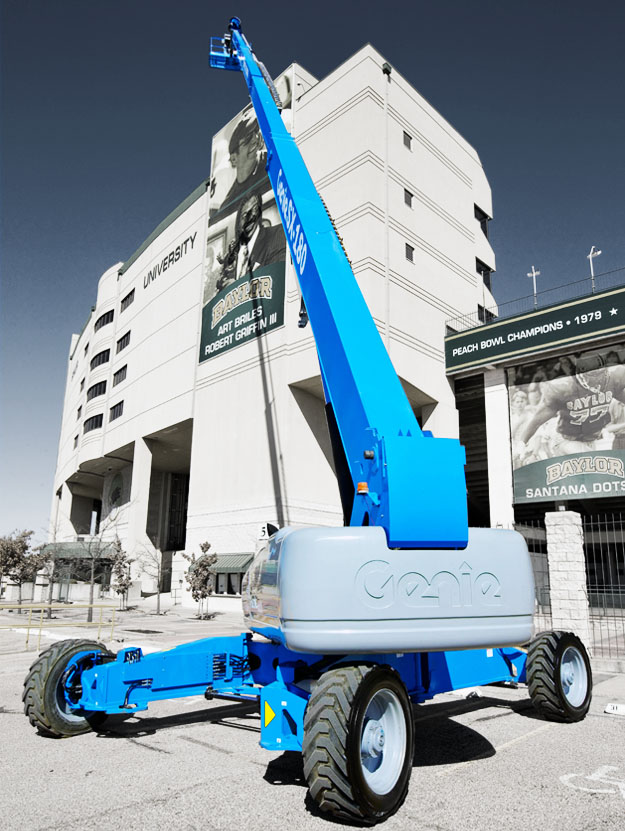 Stadiums & Venues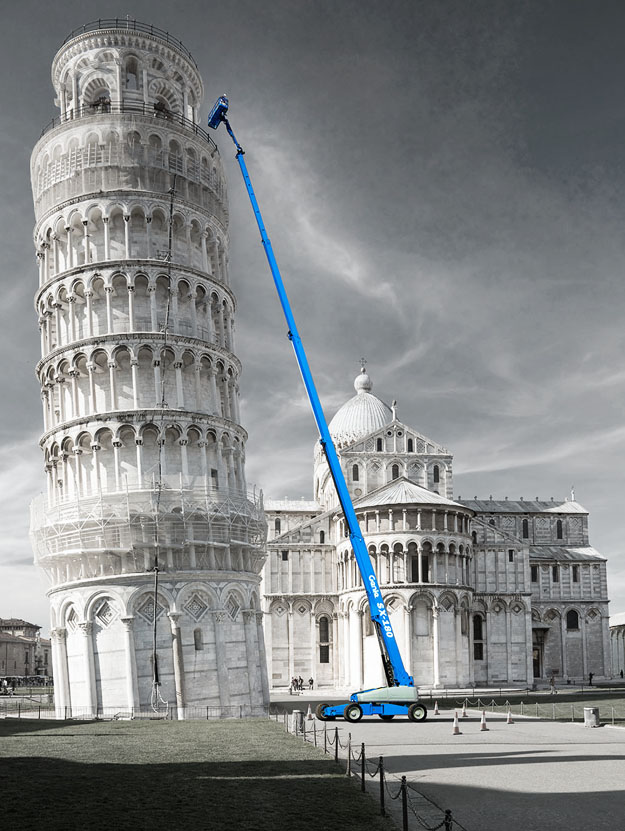 Maintenance & Restoration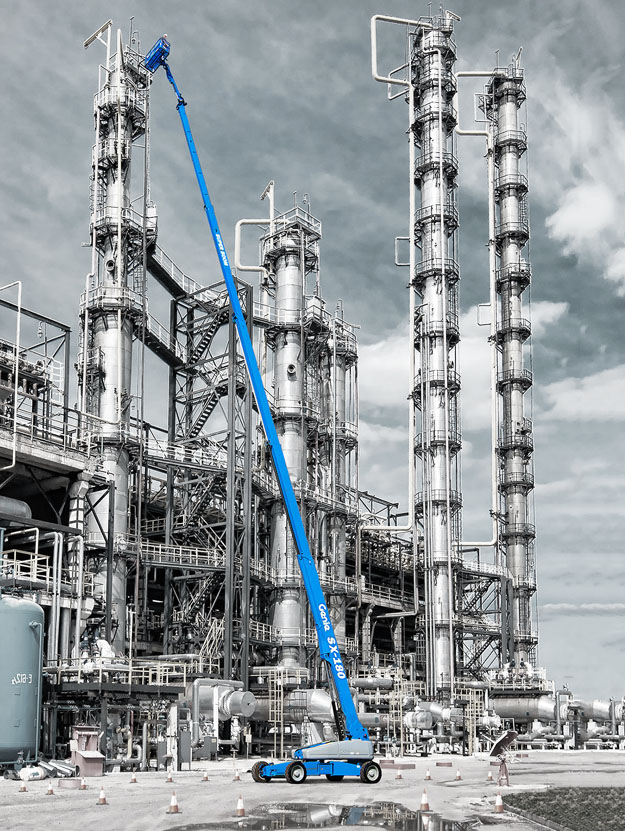 Refineries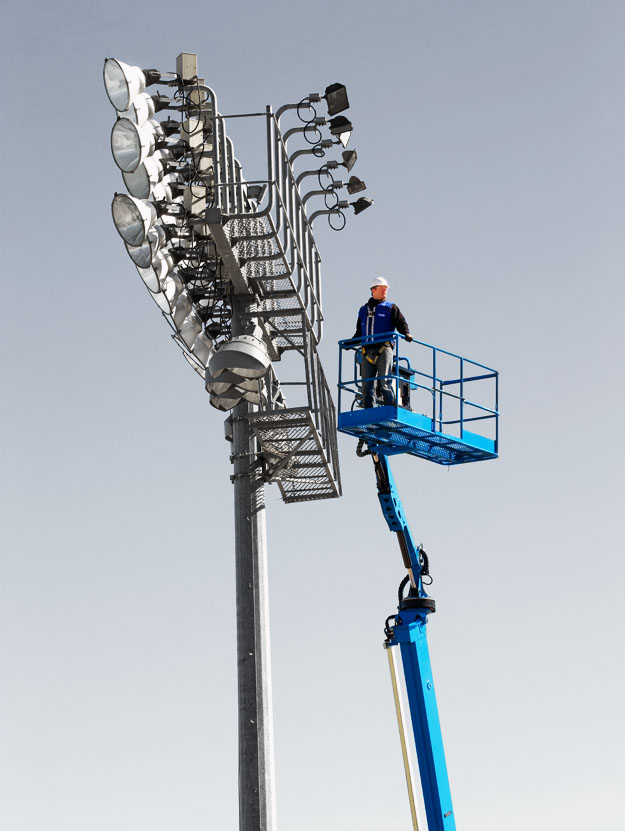 Lighting & Telecommunications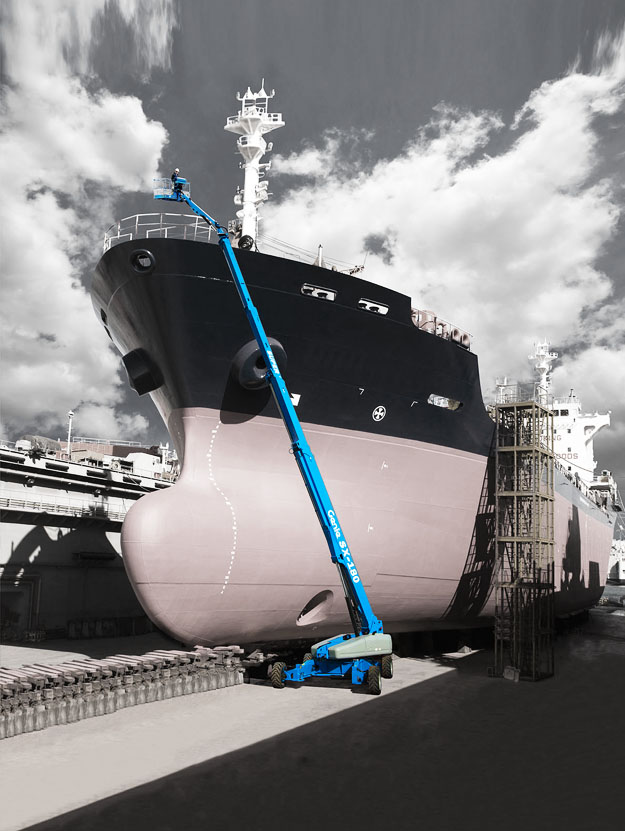 Shipyards
Extreme
Working Envelope
With 54.86 m (180 ft) of vertical reach combined with 24.38 m of horizontal outreach, the SX-180 boom lift delivers a working envelope that provides excellent access and versatility that reaches a 38.6 m vertical and 21.34 m horizontal point for even the most extreme tasks.
PATENTED
XCHASSIS™ SYSTEM
Our unique XChassis system both extends and retracts, allowing the SX-180 boom lift to provide excellent stability in a profile narrow enough for transport on a standard trailer without requiring over-width or over-height permits.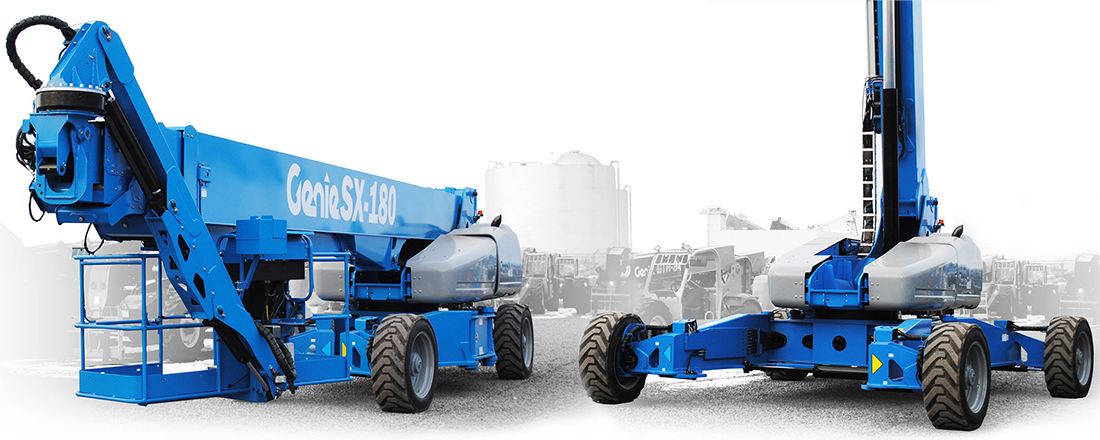 COMPACT STORAGE & TRANSPORT
With a storage width of only 2.49 m (8 ft 2 in) and length of 14.5 m (42 ft 7 in), the SX-180 offers superb reach while still remaining easy to store and trailer-friendly.