Genie Support & Help, Genie Service & Maintenance
Service and Repair
Today's business climate demands that you stretch your resources further than ever.
The good news: Some of your greatest assets are the machines you already own.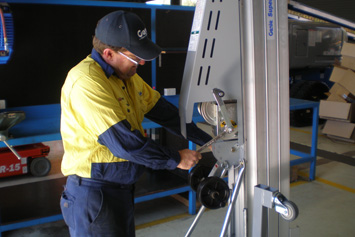 Services we offer:
Factory Warranty Repairs
Service and Support On Site
Scheduled Routine Maintenance
Comprehensive Annual Inspections
Reduced Price Servicing & Inspections Online
Options & Enhancements
Major Inspection (10Yr Test)
Specialty Applications
Equipment Refurbishing
Customized Paint Services
Technical Support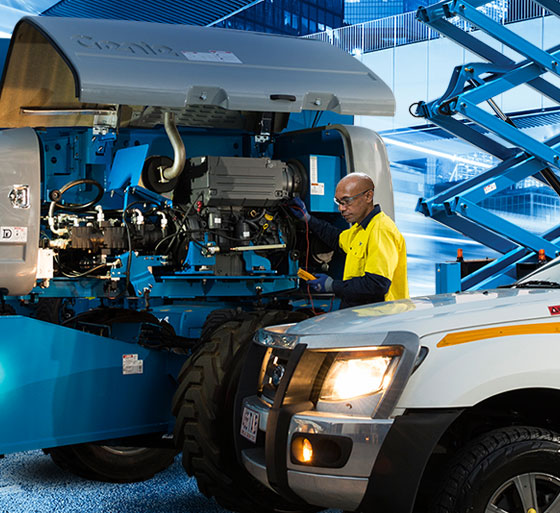 Support when you need it most
Count on Genie to provide assistance when you need it most. Our expert technical service and support team is on call 24 hours a day, 7 days a week. Get the answers you need to keep your equipment ready to work.
Want answers to commonly asked technical questions?
Get Tech Tips for the answers you seek
or contact Technical Services and Support on
1800 788 633

Major Inspection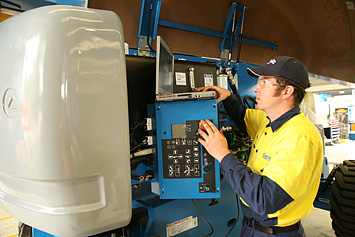 Your one-stop solution
Genie can help you get the most out of your equipment investment with restoration services or a complete refurbishing. It's all part of our commitment to partnership and long-term support over the life of your equipment. Whether you're refurbishing a machine to put back in your fleet or sell for maximum value - Genie is your one-stop solution.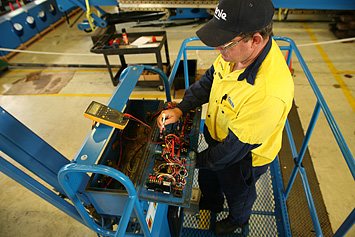 Why Choose Genie Major Inspection or Equipment Refurbishing?
It's cost-effective. A Genie Major Inspection extends the service life of your machine, makes the most efficient use of your resources, and is backed by factory warranty. It's a smart fleet management strategy that meets or exceeds the Australian Standard AS2550.10. By using expert guidance and factory recommendations it not only ensures absolute safety but guarantees value for money.
Warranty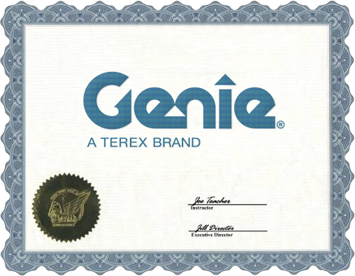 Our knowledgeable, responsive warranty team is here to help make your warranty experience as seamless as possible. You can also maximize your equipment's protection with Terex Xtend™, an extended protection plan offering up to five years of comprehensive coverage.
Standard 2-2-5 Year Warranty on all Booms, Scissors and Telehandlers
Comprehensive 1 Year Warranty on Towed Products, Material Lifts and AWP
Terex Xtend™ Extended Service Protection Plan Offers 1-3 Years of extended coverage (Available on all Booms, Scissors and Telehandlers)
A World of Service and Support
When you buy from Genie, you receive more than a machine. We're committed to providing an exceptional customer experience before, during and after your purchase.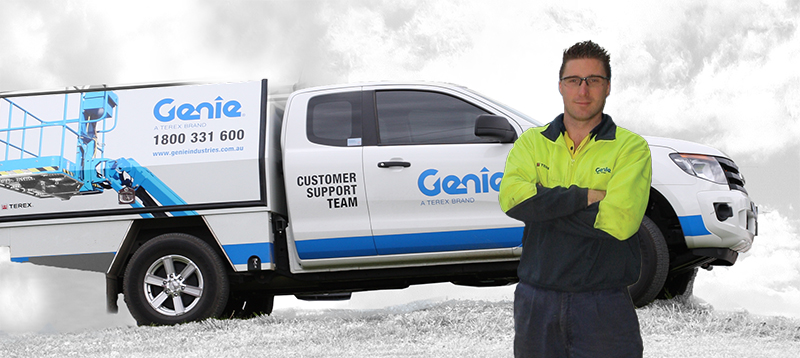 Experience that dedication with the Genie after sale program - a full range of customer support from Service, Repairs and Parts through to Equipment Refurbishment and Major Inspection. It's not just a service; it's our mission to continue delivering value in the field and to your bottom line.
Find out more about other customer support programs such as Extended Warranty, Technician and Operator Training and Product Documentation which is all available to you online.
TECHNICAL SUPPORT
1800 788 633