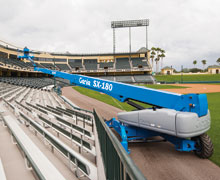 April 12, 2013
PRESS RELEASE: Genie® has established another world first with the release of the Genie® SX™-180 self propelled telescopic boom lift at the Bauma 2013 tradeshow in Munich Germany. At 54.9m, the Genie SX-180 is the largest boom lift of its kind in the world. This boom lift is suitable for applications in the oil and gas industries, commercial construction, industrial construction and maintenance, and general maintenance.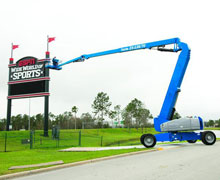 April 3, 2013
PRESS RELEASE: One of the best and most popular Genie® products in the Australian market, just got better with the introduction of the new Genie® ZX™-135/70 articulating boom.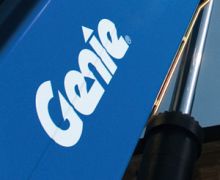 February 7, 2013
Select Genie® boom lifts now feature extended replacement intervals for boom extend/retract cables. The required replacement period has been increased to 10 years - three years longer than the previously accepted industry standard of seven years. Replacement of the boom extend/retract cables is essential to good machine performance and safe machine operation.